In terms of the most competitive dental jobs, the role of the receptionist attracts many applications in the recruitment process. So how do you set yourself apart from the competition? You need to think about what the ideal Dental Office Receptionist will have in terms of the characteristics and the qualities to do the job effectively.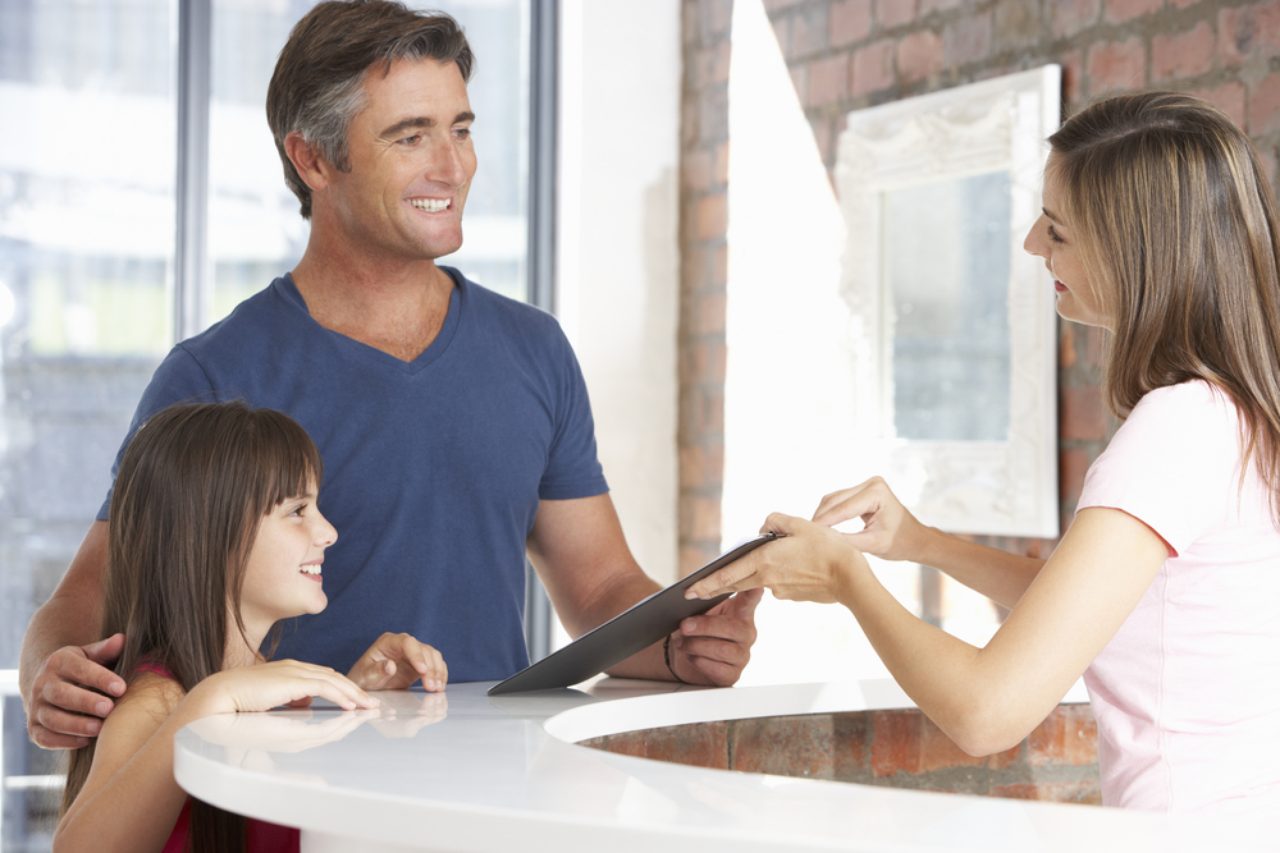 Effective Communication
Arguably the most important characteristic that the Dental Receptionist should have is the ability to communicate in an effective and clear manner. The receptionist must speak with each patient that comes through the door in a kind and friendly manner to ensure their visit to the dental office is as stress free as possible. These communication skills must transfer over to telephone conversations as well. For example, when phoning patients, it is essential for the receptionist to converse details of appointments to the patient with accuracy and politeness.
While communication skills with patients are important, communication is arguably as important when speaking with other members of the dental team. Using an example, the receptionist must be able to communicate with the dental treatment team with regards to patient billing, and when to send patients through for their appointment.
Multi-Tasking Capabilities
The receptionist is often run off their feet, so the ability to manage and complete different tasks at the same time can be a stressful and high pressured experience. As an example, a patient may ask a question while the receptionist is trying to write up a patient bill and the phone may go, so the receptionist must remain calm and ensure they manage each task professionally and effectively.
---
---
Personality
The personality of the receptionist is key. They are the first person that each patient will see when they enter the dental office, so if they are met with a warm and friendly person, the patients view of the dental office will be positive from the outset. If the receptionist has a poor personality, this could rub off onto the patients, as well as the existing staff, which could reduce the happiness and mood within the dental office.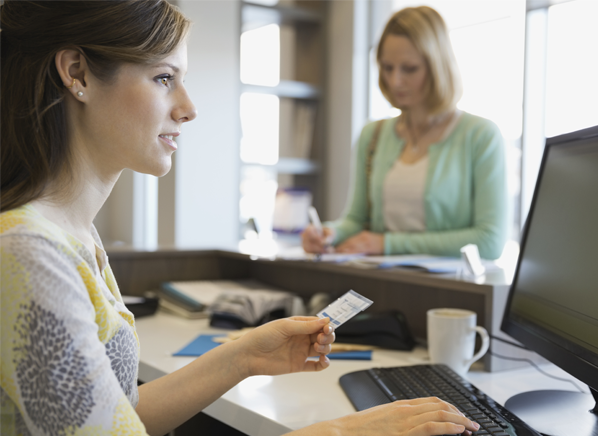 Technical Skills
Maybe 20 years ago, the receptionist didn't have to have much technical knowledge. But now, all the dental offices records are computerized. The receptionist must therefore be able to manage the computer system to ensure accurate and comprehensive records are kept. They will also have to use often complex dental appointment scheduling software, as well as dealing with debit card terminals and phone systems. Skills with regards to touch typing are also in high demand, which is usually coupled with the ability to use Microsoft Office products such as Word with competence.
If you feel like the role of the Dental Front Desk Receptionist is for you, have a browse for available positions on DentReps.com by using the following link https://www.dentreps.com/cm/candidate/search_jobs.