When planning to go on a long vacation, staying in self-catered apartments may be the best choice of accommodation for you. Since inception, the idea of staying at a holiday apartment has been well received. Holidaymakers choose this type of accommodation not only for the privacy, freedom, and savings they receive, but also due to the fact that apartments provide services and amenities that you would not find in a hotel. Self-serviced apartments are ideal for groups intending to stay for more than a few days. They are cheaper than hotels and come with either one or more of the following amenities.
Complete Home Amenities
Staying in self-catering apartments is just like being in your own home, only that you will be on vacation. These apartments usually have all the household amenities you would expect in a home like environment. In a typical apartment for instance, you will find fully furnished rooms, a kitchen, living room, bedrooms, bathrooms, a telephone, and other home appliances. Living in an apartment allows travelers to cook their own meals and have some privacy even when traveling in a group.
Private Parking
If you will be driving while on vacation, you do not need to worry about finding parking space. Many apartments provide private, designated parking for their residents. This can be quite convenient because even if you drive out, no one will take up your parking slot. With hotels, parking space is offered on a first come first served basis. And, some establishments lack this service, thus making travelers resort to street parking, which can at times be insecure.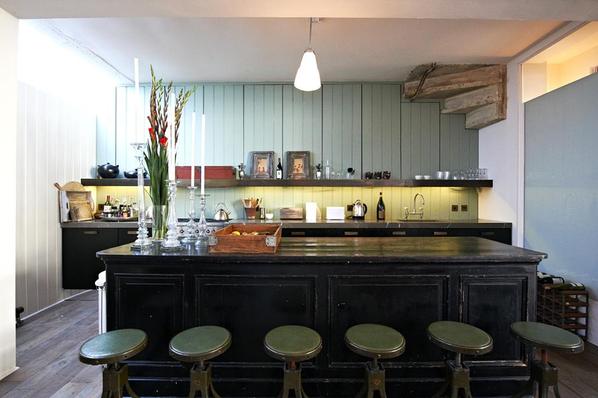 Internet Services
An increasing number of self-catered apartments are now providing internet connectivity as one of the amenities. This is an effort to cater to all kinds of travelers. Private Wi-Fi offers much convenience to vacationers who wish to stay connected with friends and family while they are away. Internet services are ideal for business travelers as well. In some apartments, internet speeds are faster than Wi-Fi connections at hotels that have to be shared amongst many guests.
24-Hour Security and Privacy
If you want to stay in a secure neighborhood, you should be glad to know that most holiday apartments offer 24-hour security. In addition, only residents on holiday get access to the apartment complex in which they live, unlike hotels where all kinds of guests come and leave for conferences, stays, and meals. As a result, self-catered apartments offer better privacy than hotels.
Keep in mind that this is just a tip of the iceberg when it comes to amenities and services offered at self-serviced holiday apartments. Some apartments provide services that exceed those mentioned in this post. These amenities provide a practical, convenient, and safe living environment for both holidaymakers and business travelers. However, an important aspect to look out for before making any booking is accessibility. Ensure to choose an apartment that is located within easy reach of transport services and local attractions. This will enable you and other fellow travelers to commute from one place to another with ease.
David Finlay is a passionate traveler that hails from Edinburgh. He is also a blogger who loves to share useful information with other travel enthusiasts. If you are planning to visit Edinburgh, David suggests you to check http://www.edinburghpearlapartments.co.uk/.