Financing a new entrepreneurial venture is one of the toughest aspects to starting a new business. Great business ideas are born everyday, but very few of them come to fruition because people do not have the financial means to own, operate, and promote their idea.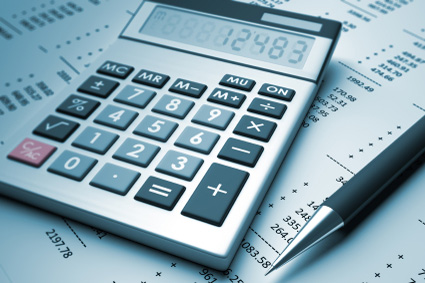 Instead of giving up on your business endeavor, look to these seven creative ideas to help finance your new business:
1. Assets
On average, 68 percent of start-up financing comes directly from the pocket of business owners, according to Consumer Reports. Even if you do not have many liquid assets in your money accounts, there are other ways to leverage your assets to finance a new business.
Consider home equity loans, or a home equity line of credit. If you have an IRA or 401 (k) account, you can borrow up to $50,000 of your savings as long as it's paid back with interest. Or, if you have any valuable jewelry, silver, or gold, look to sell them or auction them off for a nice profit.
2. Angel Investors
Angel investors are successful business owners who finance new businesses with a high growth potential. However, money from angel investors is an equity investment, which means the investor now owns a portion of the business.
3. Friends and Family
While this can be potentially awkward, asking friends or family for a loan can give you the monetary boost your business needs. However, no matter how close you are with them, be sure to set up a contract that detail the parameters of the loan. Often people who give a personal loan become vested in the business, which can be a negative aspect if you are not too keen on their advice. Disclose within the contract what their role in the business is—partner, silent partner, or simply a financial backer.
4. Credit Cards
These can be a fantastic source for large amounts of capital. Small business credit cards can offer limits as high as $10,000, $20,000, or $50,000. While these provide quick cash, small business credit cards usually carry very high interest rates, which can soon lead to significant financial debt if you are not careful.
5. Bank Loans
The most traditional method to finance a small business, bank loans are also some of the hardest loans to acquire. But with a bit of persistence, there is a good shot you can convince them to give you a small commercial loan. Be sure to bring with your a solid business plan, financial projections, and someone who can co-sign the loan with you if need be.
6. Micro Loans
A micro loan is a program launched by the US Small Business Administration to help small businesses secure financing they cannot get from traditional lenders like banks. New businesses can secure a micro loan for as little as $100 and as high as $35,000.
7. Other Options
If any of these suggestions are not available to you, there are still other options. You can acquire other loans from companies like TitleMax, or use a website like Kickstarter where the public can donate money to your business cause.
Image Source: www.money.usnews.com