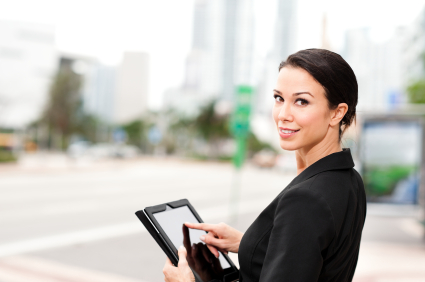 As one of the top selling items, tablets are increasingly becoming more popular for business, education, and home use. For anyone considering buying a new tablet, or upgrading from an older model to a newer one, be sure to consider all of your options available. Because there are so many options to choose from, here is a guide to purchasing the best tablet money can buy:
Operating System
As the age old question goes, Mac or PC? Or in this case, iOS, Android or Windows?
Apple introduced the world to the tablet idea with the ipad. As all Apple products, the iPad has a clean interface, a wide range of customizable options, and its design is closely related to that of other Apple products, making it a great option those familiar with a Mac layout. Additionally, its affiliation with Apple iTunes store and App store means users can stream Hi-Def movies from their favorite film apps like Netflix, HBO Go, or DirecTV. Check out http://www.direct2tv.com/ for the best deals.
On the other hand, for those more familiar with Google and its subsequent Android market, a Google tablet is a great buy. Although it is a newer system, it is user-friendly and customizable to business or pleasure.
Although many Windows users were burned with Vista, Windows 8 has made leaps and bounds in its productivity. Windows 8 is far more advanced and the tablets themselves are easy to navigate with little program trouble. However, unlike Android and Apple, Windows 8 does not have a huge app store or following.
The Specs
As far as longevity, which tablet will last the longest?
While it is difficult to gauge electronics' lifespan, Apple is known for their high quality and product performance. Most avid Apple users agree that the higher price tag is worth having a quality product that will last longer than most people will need it to. And, Apple is proactive about updating their system in order to keep their consumers up to date.
Likewise, Google's Android has shown itself to have a long lifespan. And, like Apple, Android operating systems have regular updates for maximum performance.
Though it does not have the same quantity of applications like Apple and Android, Windows 8 has been keeping up with quality by providing a clean system that is updated regularly.
The Best Tablets
While there are plenty of different tablets to choose from, when it comes down to price, looks and characteristics, these ones are in a league of their own.
Apple iPad Air: Though a heftier price tag than a non-Apple product, iPad Air has been one of the hottest tablets this year. Perfect for on the go, this tablet is a great size and, as usual, a beautiful Apple product.
Windows Surface Pro 2: The sizes for this vary, as does the price, but this tablet is versatile and extremely user friendly.
Samsung Galaxy Note 10.1: This tablet has a huge screen, thus for those looking for something bigger, this is it. Plus, it is rather inexpensive for its capabilities.
There you have it. So, which will you choose?
Image Source: www.fabandfu.com