Thrillers are a great way to get a reluctant reader into literature. It can be hard to get teenagers interested in literature but a thrilling novel with a real hook and a shocking twist can be a gift for discussion, engaging teens and encouraging them to read more and enjoy other titles. There are many different thrillers on the market for teens and here are five which may appeal to many different types of reader.
The Hunger Games by Suzanne Collins
Whether you've seen the films or not The Hunger Games makes for thrilling reading and has been recommended time and again by critics and teen readers alike. Suzanne Collins' imagination has created an almost unimaginable dystopia which pits teenager against teenager in a fight to the death. The added twist comes in the fact this battle between the teens is all streamed live on TV and takes the idea of reality TV to a new, gritty level. The protagonist, Katniss Everdeen has a strong, well-crafted voice that readers will be able to relate to. There are three books in The Hunger Games trilogy.
Noughts & Crosses by Malorie Blackman
Noughts & Crosses is another series of novels, written by current Children's Laureate Malorie Blackman. There are five novels in the series and each is darker and more thrilling than the last. Tightly plotted with characters you really care about Noughts & Crosses has remained popular since the publication of the first novel in 2001. The novel is set in a racist dystopia with a Romeo and Juliet thread running through its centre. It's remarkably chilling and the twists will take a reader's breath away.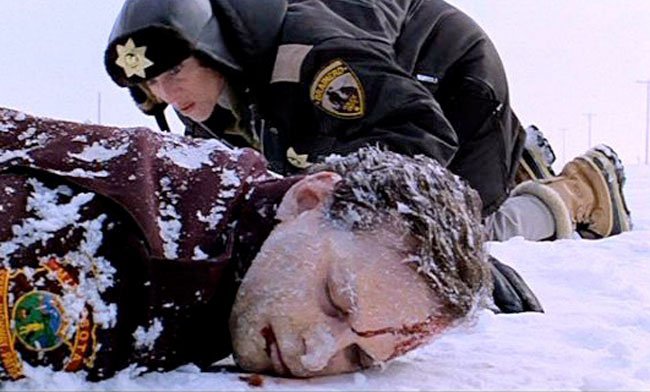 Burnout by Robert Swindells
Burnout is a thrilling race by popular horror and thriller writer Robert Swindells. Burnout sees Josh being taken along by his new friends, the local gang. Their infamy precedes them but Josh can't help himself and he gets involved with the gang whose main past time seems to be setting fire to things and watching the damage ensue. Josh is hooked, he can't help himself but there's bound to be a twist and it's almost inevitable someone is going to get burned, but who?
Divergent by Veronica Roth
Divergent is one of those novels which have caused a storm with teen and adult readers alike. It has been compared to The Hunger Games and is once again a trilogy. It's a thrilling ride through a fractured dystopian world where physical strength and bravery are placed in the highest regard. The protagonist of the novel lives in the 'brave' faction which means she is constantly pitted against other members, trying to prove her fearlessness. There's blood, violence and death and after reading book one, teens will be clamouring for the next in the series.
On the Edge by Neil Hinton
Bringing our thrilling reads firmly back to reality Neil Hinton's On the Edge is gritty and dramatic and entirely believable. Dillon and his brother Robbie agree to go off on a trip with their dad, despite him arriving from nowhere after months of not seeing him. It soon turns out that this is much more than a simple holiday and there's something more sinister about the whole affair.
Kate is a book worm and she loves discovering new publications for children provided by Barrington Stoke.