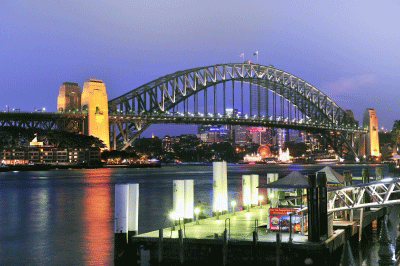 Australia; an amazing place that offers you countless sightseeing opportunities, exotic animals, magnificent cities, rainforests and last but not least, unique music festivals that the country prides itself with. It is the perfect destination if you want to experience complete package of music, fun and the historic activities to include in your list of colorful memorable events.
The following is a list of ten best music festivals held in the Southern heispherem:
1. Splendour in the grass
Splendour in the grass is an annual event that happens on the outskirts of the popular Byron Bay. It is a combination of music, arts and youth festival displaying the crème de la crème of Australian music including best music overseas.
 2. Southbound Festival
The festival takes place in the beginning of every January at a place known as Busselton, which lies on Western Australia. It is here you will find an array of both local and international acts comprising mouth-watering cuisine, entertainment and arts. Visitors can also camp and enjoy outdoor fun activities.
3. Falls Festival
Falls Festival simultaneously takes place in four places: Lome, Marion, Tasmania and Victoria. The occasion is held every year on New Year's Eve attracting many music genres but focusing mainly on roots and blues. Goers can camp outside for days for complete entertainment from famous artists.
 4. Australian Blues Music Festival
Goulburn, New South Wales is the place to experience blues music festival that happens in February each year. You will enjoy the best of the best as far as Australian blues is concerned. The festival equips goers with workshop opportunities with different artists, open MIC, with the highlight of the event being an All-Star Pro-Jam taking place at the end of festival.
 5. West Coast Blues and Roots Festival Held in Fremantle, Western Australia
The West Coast Blues and Roots festival attracts top musicians from Australia including the rest of the world. If your comfort zone lies in roots or blues, then you should travel West coast for a wonderful Music festival.
6. Tamworth Country Music Festival
Tamworth Country Music Festival is so far the biggest country music event held in Australia. The festival takes up to 10 days of quality country music for fans to enjoy.
7. Park life
September and October every year is the time to experience the Park life: a cutting-edge festival that visits a number of Australian capitals. The diversity and the quality of music showcased by different artists is simply superb.
8. Womadelaide
For visitors looking for a blend of music, arts and dance, Womadelaide will fit you well. The Adelaide festival displays entertainment art from different parts of the world and draws more people than most events since it takes place every year during summer.
9. Big Day Out
As the name suggests, Big Day Out is literally a big day in Australia to spend outdoor. The annual occasion over the years has included big artists attracting a huge crowd in every city that hosts the festival Big Day Out. The festival is also popular in New Zealand where it also tours.
10. Noosa Jazz Festival
At the end of every August, the Noosa Jazz Festival offers jazz music enthusiasts an all jazz-fun experience where they attend unique acts consisting of both modern and traditional instruments. The festival in recent years has been a platform for big names in performance and entertainment arts.
Provided you have an Australian Visa and enough money to cater for your stay, Australia is a one-stop destination for music lovers from all over the world. Ensure that you mark your calendar right for any of the above festivals and be sure to have a remarkable Australian music and arts experience.