If you have been to quite a few fundraisers, then you know that it can soon look like the same old thing – bake sales, car washing, charity walks, raffle draws and so on. There has to be a way to do this that is more fun and enjoyable. While it is true that coming up with creative and new fundraising ideas can be quite difficult, the good news is that it can be done.
Unique fundraising ideas are often fun, can motivate the group and most importantly, get the same if not even better results than the standard fundraising methods. So, if you are looking for unique fundraising ideas that you can use in your school's upcoming or next fundraising event, the following tips should help.
Custom Stockings and Bags
Kids love it when they wear something that's truly considered classy and expensive. A customized pair of stockings for the children in school signed by or customized by the sports team can do wonders for you. Prepare a limited amount, make sure the design rocks and watch them sell out within the first hour of announcing them.
Parents and kids will trip over themselves to get in line for one or more for their kids. The same goes for customized and stylish school bags. Do the same as the stockings for this, only this time, make sure the bags are truly quality products. The kids are going to love this and will value them. Apart from that, you will raise a pile of cash for the school.
Candy Bar fest
While this is not new, using this to raise funds always works like gangbusters. Selling candy for $1 each and then 12 for $10 will have all the kids scrambling for them. Even the parents will not be left out as they would want to get quite a handful for the kids. The reality is there's no one who would pass up the opportunity to contribute to something worthwhile when the items cost just a buck. Candies are easy to get, are affordable, and are loved by the kids. So, it is a win-win situation for everyone. You get your funds, and they get their favorite candy.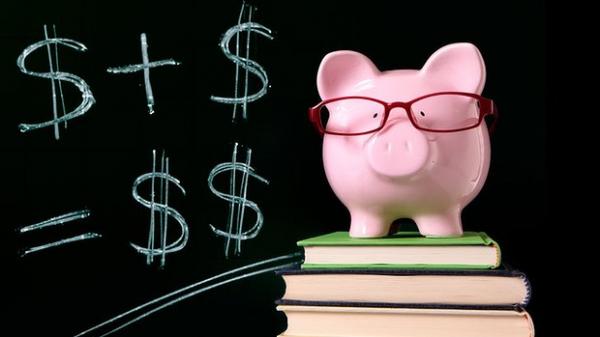 Unique and Custom Phone Cases
Look around you, what do you see? Tons of people with smartphones, right? Most parents give their kids smartphones these days. Think about it, Snapchat was built with the teenagers in mind. So, why not help them protect their smartphones by simply creating custom and personalized cases for them? You can create a ton of designs, ask them to choose whichever they like and for a small token, they can get their gorgeous personalized smartphone cases.
Colorful Trash Bags
Admittedly, this may not be the funnest gift out there, but it is practical and beautiful. There's hardly any parent who wouldn't want to get one. Besides, it could also be an incentive for the kids to take out the trash. There are also the perks of having the neighbors ask you where you got such lovely looking trash bags. Interesting, isn't it? Who'd have thought trash bags could be used in such a fun way.
80's and 90's Fashion Parade
There's always something fun and exciting about throwback fashion parades. Maybe it is because parents like reliving the heydays of long, flowing, permed hair, big afros, pop and flared bell bottom jeans. Have parents dress the kids up as their favorite 80's or 90's rock star, artist or celeb and pay to have them compete for exciting prizes.
These are just a few unique fundraising ideas that you can implement starting to today. You do not have to go with the usual, somewhat unimaginative fun ideas anymore. You can have maximum fun choosing or even combining one or more of these fundraising ideas to raise even more money for the school. Best of luck and remember to enjoy yourself.
The writer, Oscar King, often helps his local PTA in organizing unique fundraising ideas as part of his passion for helping the younger generations succeed. To make sure your fundraiser is memorable, he highly recommends including promotional items in your sales, and for Central Florida residents he highly recommends visiting dgpromoinc.com for everything you need. You can learn more about Oscar by visiting him on Google+.