The 'big six' energy companies – British Gas, E.ON, EDF, npower, SSE and Scottish Power – are set to double their profit margins over the next year and pocket £106 per household. The forecast arrives at a time when the industry faces its biggest probe into company practice and profiteering.
The report filed by energy watchdog Ofgem notes that profit margins are predicted to increase to 8% from 4% last year. The record figures have piled the pressure onto the big six to reduce their prices and offer lower bills for customers.
Today's [Thursday 31 July] official publication of Ofgem's results exacerbates the pre-existing hostility between the regulator and the top energy companies. Ofgem has previously reported the industry to the Competition and Markets Authority (CMA) and has questioned the companies when falls in wholesale prices last year did not result in reduced billing rates. The sector is now being investigated by CMA to ensure a "simpler, cleaner and fairer" energy market.
Dermot Nolan, Ofgem's chief executive commented on the energy market not working as well as it should. "If the market is operating efficiently, you would expect to see competition pressing down [household] prices," he said.
Labour's Shadow Energy Minister Tom Greatrex also commented: "There's no hiding the fact that on David Cameron's watch the energy companies are increasing their profits on the back of spiralling bills and a cost-of-living crisis for hard-pressed consumers."
Hitting back at the claims, the industry rubbished the figures and accused Ofgem of releasing inaccurate information into the public stream. Angela Knight, Chief Executive of Energy UK said "It cannot be right to publish numbers and estimates which imply profits which turn out not to exist."
British Gas claims its energy profits are half the level Ofgem claims, with Ofgem retaliating that the supplier has relied on outdated figures in coming to the conclusion. The energy giant since released a statement outlining their profits slumping by 26% last winter.
In a separate announcement, Ofgem stated energy bills would drop by an average of £12 per household next year thanks to their new price regulations on five companies out of the big six. However, other transmission costs rising by £8 a year will see households only £4 per year better off.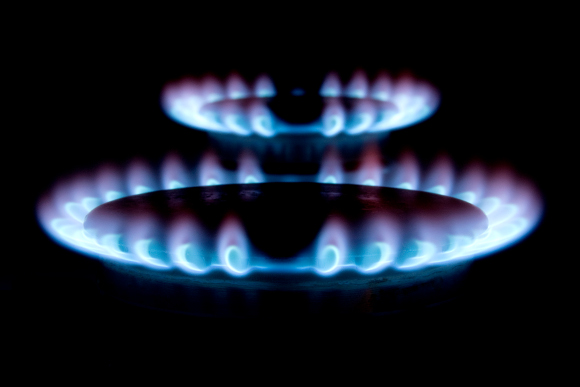 Ofgem's forecast is just part of what's set to be a long and thorough review of the energy sector. With the big six supplying 95% of UK households, consumers are searching for a way to get their gas and electricity without incessant price hikes and bad customer care. "People are fed up", says Nigel Mason of independent supplier Co-operative Energy, which managed to reduce its prices and cut the cost of electricity by 2%.
The increasing distrust of the big six energy company has seen many customers switching to smaller, independent energy companies. However, many do not know such companies exist and can find themselves missing out on the best deals. The cheapest deal on the market is currently offered by First Utility at around £992 per year based on a fixed-term tariff.
Sam Travers is an eco warrior of sorts. He works for a green charity and writes regularly about the state of the energy sector as well as ways to make the world a better place.