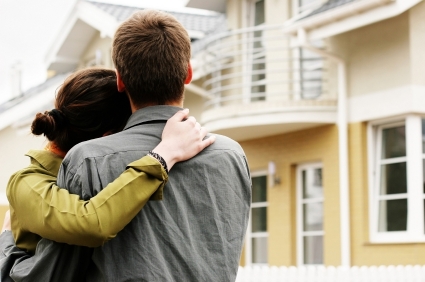 Renting your own place is an exciting life milestone. It signifies financial independence, adulthood, and self-sufficiency. While you finally have a space of your own to solely decorate however you want and entertain whomever you want, you also have to deal with bills, budgets, and expenses. Here is a step-by-step guide to help you navigate the new world of renting:
1. Work on Debt
When it comes to financial security and making rent on time, it is important to factor any pre-existing debt into your apartment search. Student loans, outstanding bills, and credit card debt can easily add up with interest, and it is imperative to stay on top of payments. Many people make the mistake of deferring their loans in order to fund a nicer, more expensive apartment. While that might seem like a brilliant idea at the time, deferred loans gain interest.
Instead, be sure to factor those payments into your budget, and be proactive about getting them under control. If you have significant debt with high interest rates, consider consolidating loans, if possible, or paying off a higher interest loan with a lower interest loan from a company like TitleBucks. Although it seems counterintuitive to take out a loan to pay off a loan, if the interest rate is significantly different, you will save quite a bit of money in the long run.
2. Research Neighborhoods
When it comes to finding a comfortable neighborhood that fits your tight budget, you will have to be patient and creative. Many people either ignore researching the neighborhood and simply search for the cheapest priced apartment, or they forget to even factor neighborhood safety into their apartment search and are unpleasantly surprised when they move in.
Check out the area at different times during the day because a place's atmosphere can vary greatly from morning to night. If you find a good neighborhood but the rent is too high, consider asking the landlord if he or she would be willing to negotiate on rent.
3. Amenities
List out your must-have amenities and which conveniences you can live without. Some amenities like in-home laundry and a built-in dishwasher can add quite a bit to your monthly rent fees, so you may have to make some concessions.
4. Take a Tour
If possible, be sure to take a tour of the apartment or home you are considering renting. Online pictures can look very different than the real thing. Additionally, touring the place gives you a chance to determine whether you can envision yourself living there.
5. Read the Lease Carefully
It can be extremely tempting to forego reading the actual lease; however, it is a legal document, thus it is crucial you know what you are agreeing to. If there are discrepancies in the lease, or missing items, make sure the landlord adds them to the lease before you sign it.
As a major life step, be sure you have crossed your t's and dotted your i's in order to ensure you have found the perfect first place.
Image Source: www.realtor.com