Home care is a popular option for elderly and disabled people who require support, because it provides assistance in your own home to maximise comfort and independence. However if you or a loved one are looking to use home care services for the first time, you might be a little unsure about what to expect from this kind of support. To help you prepare for this new service and put you at ease about making the move to home care, let's walk through what to expect from a home care service.
Individual Support and Assistance
Everyone is unique when it comes to their needs, limitations, wishes and routine, which is why home care is a flexible service that can be shaped completely around the individual. Although each home care service will have different policies and availability, you would be surprised at how much you can tailor the assistance to suit any specifics wishes and requirements.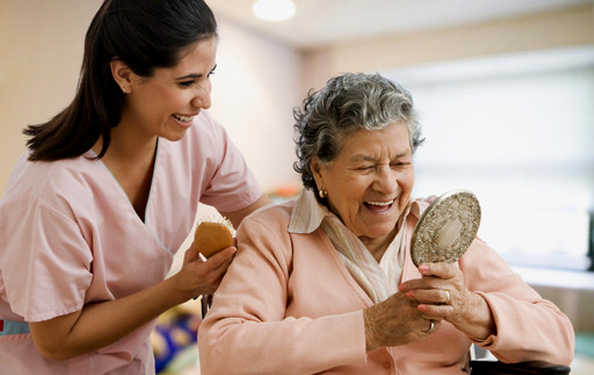 Before you commit to a company and arrange your home care, take the opportunity to talk through what you would like to get out of the time with their assistant, and the areas that you most require help with. Together, you will be able to work out a time and duration of the visits so that they can be of maximum assistance. Be clear about what you want and you are much more likely to be happy with the results!
A Quality and Reliable Service
Any home care provider should be monitored by a body such as the Care Quality Commission, to ensure that their service is of a consistently high standard. Home care assistants are usually very experienced in their field, and fully qualified to deal with any situation that their visits may entail. Therefore as a recipient of the care you should feel totally at ease and comfortable with the service. As well as helping you through your daily routine, home care assistants are a friendly face that can be a vital source of contact for elderly people living alone.
Whether you require help with personal hygiene or doing the daily chores, it is important to choose a company that has a good reputation. So do your research about potential home care services before choosing them, and don't be afraid to speak up if you are unhappy with the service that you are receiving. If circumstances change, especially with an older relative whose health may be deteriorating, you can also discuss changes to the service over time to suit the evolving requirements of the individual.
If you're thinking of arranging a visit from a home care assistant for yourself or a relative, you should be clear about exactly what you want this support for when setting up the service. Most home care companies should be flexible, understanding and helpful for anyone seeking assistance for the first time, to help you make the most of the time spent with their professionals and ease you into the programme of support.
Article by Yorkshie lass, Kelly Gilmour-Grassam, who enjoys writing and eating, simples. This article written with helpful advice from Locala HomeCare.