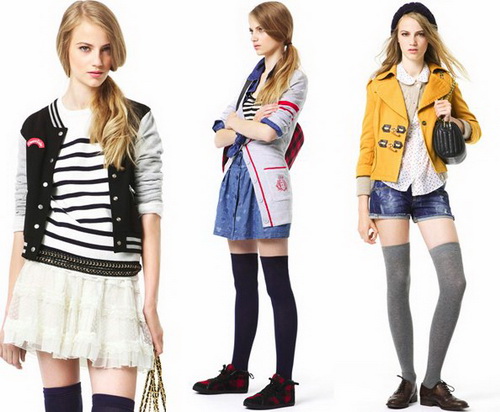 There are dozens of trends, styles and models of clutches available online and in physical stores, so choosing the perfect type for your outfit can be a little intimidating. Before you get a headache thinking about your options, check our list of the most important factors to consider: 
Keep your body type in mind
Trends and styles aside, the most important thing about a handbag is to make sure that it fits your body frame. Clutches are usually smaller than other types of handbags and they suit petite girls very well. However, if you are tall and lean, a small bag will not be appropriate for your body type. Small object in the hands of a tall woman makes her appear bigger than she really is. To keep your natural body proportions, choose a longer and wider clutch, for example – an envelope clutch. 
Choose the right size of the bag
Do you like to carry more stuff with you or are you a fan of limiting your valuables to the bare minimum? If you are good at organizing your valuables and carry with you only the most essential items, you can go with a small size handmade clutch purse. However, if you usually prefer to keep more things by your side and have a hard time deciding what to take and what to leave behind, you need to look for a bigger clutch. A bulky, overstuffed small clutch is not fashionable, but too big can be too heavy, especially if you stuff it with as many belongings, as possible. Medium sized bags are most recommended – they will fit your hand better than large clutches and they provide more room than small minaudieres. 
Choose the right style and color
This is probably the most difficult part of your task, because there are so many available options to consider. If you can buy only one clutch and you want to carry it to different occasions, you need a bag, which is versatile enough to be paired up with different types of attires. Look for a black or a brown clutch with elegant hardware, nothing too flashy or extravagant. If you plan to buy more than one clutch or if you already have a small collection of purses, get inspired by modern trends or visit a designer handbag boutique to find one of a kind clutch you don't yet have. You are free to choose a bag in whatever color you want, but make sure that it fits your shoes. The color of your shoes and purse does not have to be identical, but try to avoid too contrasting and mismatched color combinations. 
Choose the most convenient clutch
Just because clutch bag is typically carried in hand, it does not mean that it cannot provide additional carrying options, such as a detachable long strap or a hand strap. You might need this kind of option, when you go dancing or get tired of carrying the bag in hand. To better organize your belongings, choose a clutch with internal pockets for keys and mobile phone.