1. Dress appropriately for the Occasion.

If you are going hiking on your date, you are not going to want to really dress up. Then again, you don't want to wear yesterday's t-shirt and old jeans to a fancy restaurant. Before making any fashion plans, make sure you know what kind of date you are going on (fancy or casual, etc).
For low-key dates, such as meeting for coffee or going on a picnic, you should wear a nicer variation of something you usually wear. So for example, if you have a tendency to wear a t-shirt and jeans, wear a nice shirt (or sweater) and your nicest jeans. If you mostly wear flats and a skirt, stick with this. However, wear a fancier than usual version of this outfit.
For fancy occasions, like going to a really nice restaurant, figure out what the dress code of the restaurant is like. That way you won't under dress or over dress. For this type of occasion, a nice black dress, some jewelry and nice shoes will serve you very well.
Don't wear shorts on your date when it is summer. Wear a light pair of pants or skirt (unless the occasion happens to be very casual).
The shoes you wear will depend on what kind of date it is also. A clean and nice part of flats in good repair can either dress down or dress up your outfit. They are a very comfortable and versatile footwear choice. Don't wear heels if they are going to be uncomfortable and you feel like you are going to keel over with each step.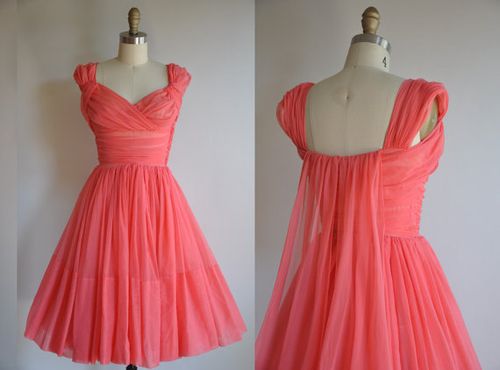 2. Be sure you are comfortable.
The last thing you want to have happen is to be on a first date and constantly need to fiddle with your skirt or shirt because it's too tight, or riding up constantly, or you just remembered the reason why you don't ever wear this outfit. You will feel awkward and uncomfortable and your date will sense how you are feeling.
Don't test a new fashion trend out when you are going on a first date, even if looks very flattering in a magazine. You also shouldn't wear new clothing for a first date. You won't have had a chance to break them in and get used to them.
Also, when you wear something that makes you comfortable, your date will get an idea of the way you dress normally (maybe a bit more put together and nicer), and you will avoid having surprises that are unnecessary along the way. That way, your date won't be shocked when you wear a t-shirt and jeans after wearing a dress on your first date.
It is also important that you don't wear uncomfortable shoes. If you aren't able to walk well while wearing heels, just don't wear them. Choose nice, dressy flats instead. Also on a first date, don't wear a brand new pair of shoes. You feet will probably not be happy with you.
3. Be unique
It's probably not a good idea to be really out there and overwhelm your date. However, it is good to make sure you have a unique flare will help your date really remember you and be interested in becoming more acquainted with you.
Try to find something that will make you stand out a little bit. That's where accessories can really come in handy. You can don some fun leggings, colorful scarf or funky set of earrings, to give yourself an individual flair and style.
Wear one brightly colored item at least. Don't just wear black or drab colors. Wear vivid socks, a bright purple belt or red tights. Find something that will draw the eye (especially the eyes of your date).
4. Make your best Features the Focus.
Usually on a first date you are trying to make a good first impression. That way, your date will want to keep getting to know you. A good first impression can include the physical aspect. So make sure your best features are highlighted for your first date. You will feel awesome, and your date will notice how attractive your are.
You should highlight one specific feature. So if you are showing your cleavage off by wearing a low-cut tight top, wear longer bottom, looser fitting pants or skirt. This will really emphasize your cleavage. If you wear a short skirt so that you can show off your nice legs, wear a blouse that won't draw attention (such as a neutral shirt or over-size sweater).
Be sure your clothes fit properly (especially your pants). You don't want them to be too small or too big. If you wear clothing that is too small for you, especially around the waist, it can dig into your skin and be very uncomfortable.
Highlight the shape of your body. Colors can be used to set off and flatter your build. For example, if you have a pear-shaped body with larger legs and hips but fit arms and slim waist, wear a lighter color on top and darker color on the bottom.
Dark colors are very revealing, so be sure to wear a darker color in areas that you are self-conscious of. Bright, light colors highlight. They can be used for playing up the nicest part of your figure.
Carl is community manager at Nuchic fashion and lifestyle website