Getting audio files transcribed into text is no longer a difficult task thanks to the various available transcription software solutions. As long as the speaker's voice is clear and discernible, these applications can perform automatic transcription with a little help from an excellent audio typist. Since the software marketplace is filled with a variety of transcription software both free and paid versions, singling out suitable software can be a bit confusing. Below is a look at some of the best software solutions that are used by transcriptionists and virtual assistants looking to cut back on their transcription load.
Express Scribe
Express Scribe is professional audio player software that aids in transforming audio recordings into text documents. The program runs on both Mac and PC platforms. Although Express Scribe has its own text typing area, it was created to work alongside word processors. Valuable features of this software include file management, playing video, multi-channel control, variable speed playback, and much more. Express Scribe is designed to work with keyboard 'hot keys' or professional foot pedals so as to increase productivity.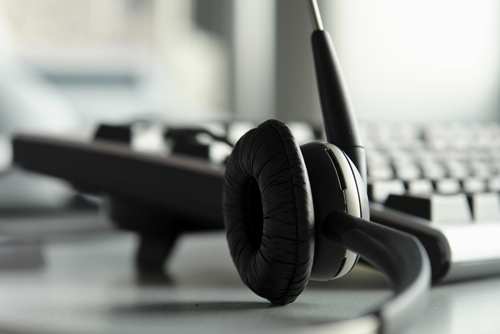 Dragon
Dragon is a leading speech recognition software that lets transcriptionists dictate documents, email, search the web, and perform a variety of tasks on the computer accurately and quickly without having to lift a finger. The transcriptionist simply speaks and a computer does the typing. This software is not designed to transcribe audio files that have multiple speakers. However, it supports the voice writing technique, where the transcriptionist repeats audio from other speakers.
InqScribe
InqScribe is an easy to use but powerful transcription software, which is solely designed for transcription and subtitling. It enables the control of video files for transcribing, insertion of subtitles, and sharing of videos. InqScribe also provides the ability to time-code text files to match video footage.
MacSpeech Scribe
This software is ideal for users who prefer the Mac platform. It aids in the rapid transcription of recordings featuring a single speaker and supports a variety of audio files including WAF, Mp4, AIFF, and others. With this software, it is possible to achieve maximum transcription accuracy for up to six different voices by setting up 6 individual speech profiles.
EureScribe
EureScribe is a useful speech-to-text conversion tool that is designed to facilitate easy and fast transcription of any audio and video file. It effectively manages subtitling and breaks down long clips into small chunks to ensure fast processing.
Dual Writer
Dual Writer is a word processor for Microsoft Windows that incorporates voice recognition technology to enhance productivity. It gives transcriptionists everything needed to transcribe audio as well as video files in one software program. A transcriptionist speaks into a microphone to dictate document content and the speech is converted into text and placed directly into the document. Once dictation is done, the transcriptionist can give voice commands to navigate through the document, and select, edit, or format the text.
Despite the efficiency and reliability of the above transcription software, accuracy is not automatic. Only an experienced transcriber who is '[=proficient with the language and the subject can ensure a flawless transcription process with 100% accuracy.
Gregory McKenzie is a transcription expert who gives guidance, tips, and advice related to the subject. He also writes for a variety of websites including the UK based transcription service company – 1st Class Secretarial Services.