There is nothing quite as refreshing as a winter hike, which seems to be reserved for the brave and adventurous. When the hiking trails are covered in powdered white snow, the gorgeousness of the surroundings is comparable to no other. But if you don't want to deal with the brutal cold or snow covered mountains, there are options for hikes at lower elevation. Colorado is known for being one of the top destinations for winter activities. If you are planning to go on a hike at one of Colorado's many beautiful destinations, here are some places to consider:
Emerald Lake
This hike is also a great spot for capturing breathtaking scenery. Be sure to have your camera fully charged. The location can get pretty crowded, so if you want to avoid the crowd, it is recommended that you start the hike early in the morning. Don't forget your snow shoes. The trail might be challenging, but the snow covered mountains that surround you, will make it worth the effort to hike on. Watching skiers pass by is also part of the majestic scenery.
Fountain Valley Trail at Roxborough State Park
Enter an enchanting world as you climb up the red rocks of Roxborough State Park. Here, you will be greeted by wildlife and serenity. This place is great if you enjoy bird watching. If you are a beginning level hiker, this is a relatively easy trail that you can enjoy with family members of all ages.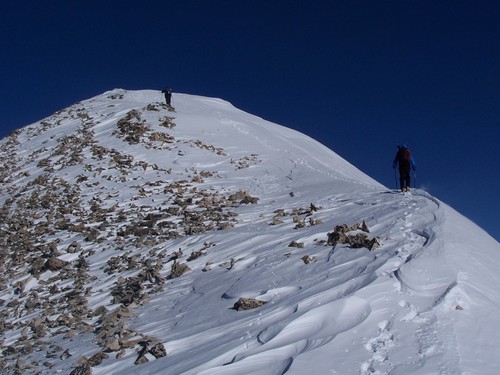 Mt. Falcon
Located near Denver, Mt. Falcon offers several trails for hikers of various levels. This is a great place to bring the family and enjoy a picnic. Or come alone to escape into a world where solitude can be enjoyed at its best. The relatively flat and spacious trails make it a fairly easy hike.
Lost Creek Wilderness
This is an easy hike, making it beginner friendly. The first impression of the trails may not take your breath away. But as you reach further to the point in destination, be prepared to enter serenity. The red rock formations are what attracts visitors. Being at low elevation makes this hike more bearable for the beginner.
Flatiron #1
With a low elevation, just about a mile each way, embark on a route with plenty of sunlight and minimal snow. During the winter months, there is less foot traffic. You don't have to worry about the location getting too crowded. The view from atop is breathtaking.
Eldorado Canyon
Eldorado Canyon offers multiple trails for hikers of all levels. Enjoy the hikes and rock climbing that this beautiful location is all about. If you choose to climb to one of the trails with higher altitudes, an amazing view awaits you.
Royal Arch 
This is one of the shorter hikes for those seeking a half day hike or less. Getting to the top does not take too long. And once you are up there, catch the beautiful sandstone arch and its surroundings.
Betasso Preserve
The tranquility of this trail is simply majestic. If you are seeking a trail to escape to, to find peace and quiet, this is the spot. Some of the trails here are shared with mountain bikers, so look out for them if you decide to take that route on the designated days.
This article was written by Ryan Hooper for Rocky Mountain Whitewater Rafting, a rafting guide with over 15 years experience, in 2009. Rocky Mountain Whitewater Rafting has guided thousands of whitewater rafting trips on Clear Creek and throughout Colorado.