Honeymoon marks the beginning of a marital life when the newly married couples go to a beautiful location and explore each other's company. When you are selecting a destination for honeymoon, it should be chosen carefully. The most important factor that should be paid attention is the climate of the place. The places that are chosen for honeymoon must also be romantic at heart. Usually, hill stations or beach cities are perfect for honeymoon as the scenic beauty mesmerises you and any inhibition between the couple is done away with and they start a blissful married life. In India, there is no dearth of places that are ideal for honeymoon.  Hill stations like Shimla, Manali, Kufri, Gangtok, Ootie are all great location for a honeymoon. Many online travel websites offer honeymoon packages that are budget friendly. If you or your partner prefer beaches, Goa, Mumbai, Chennai, Kerala, etc are also some of the preferred places to visit during the Honeymoon.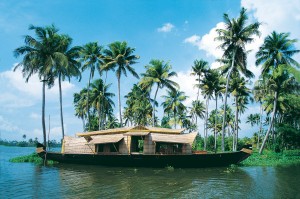 If you are also among the newly married couple and planning your honeymoon trip, you should first decide the type of place to visit and the budget. The travel websites can also offer you packages for  many honeymoon destinations. You can choose from these destinations which are mentioned here and also avail discounts through makemytrip coupons.
Kerala: God's own country, Kerala is one of the top honeymoon destinations in India. The honeymoon in Kerala can be quite memorable as it offers unmatched natural scenic beauty. You can take a sun bath at Kovalam beach and also enjoy the beautiful and undulating hills of Munnar and Wayanad. The city of Cochi, Kottayam and Alleppy has various tourist spots and places to have fun.  The backwater of Kerala is another factor that makes Kerala one of the preferred locations for honeymoons.
Goa: If you love sea and sand, Goa is the perfect place to be on a Honeymoon. The beaches are numerous and every single one of them has a distinct beauty. Palm fringed beaches make for a romantic getaway for the couple. The building and the monument reflect Portuguese architecture and the entire city looks amazing. You can enjoy walks on the beach and also enjoy seafood in many of the beach restaurants in Goa. The best time to visit Goa is October to February.
Kullu Manali: If hills and mountains attract you, Kullu Manali can well be a great option. If you visit the place during winters, you can experience snowfall which looks just amazing. The experience cannot be described in mere words and one has to see it to believe it. Honeymoon packages can be taken to visit these places and Yatra hotel coupons can also be used to avail discounts. Savemypocket.in the best website to find these exciting coupons.
Lakshadweep Islands: If far off and relatively secluded places attract you, Lakshadweep Islands can be your ideal honeymoon destination. The calm sea and the beautiful gardens offer a romantic getaway for the newly married couples. You can lose yourself in the beauty that the nature has bestowed the place in plenty. Savemypocket can also help you bag great discounts on the trip package.