The open waters of the world make up over 70 percent of the Earth's surface, for boat owners, these waters are the symbol of peace or destruction, depending on what nature is throwing their way. The Bermuda Triangle is thought to be the world's most dangerous waters with boats disappearing under suspicious circumstances much too often. Between the hurricanes, pirates, and general bad luck that a boat captain may run up against, it is no small wonder that there are boat insurance products to fit everyone's needs. You see advertisements for life, health, auto and home insurance all of the time, if you watch the television at all. Boats on the other hand, are rare. Do you know what type of boat insurance coverages and packages are available?
Size Matters.
Boats come in all sizes and since Florida is a peninsula surrounded by water on three sides, insurance companies that offer boat insurance have a variety of packages for a variety of needs. While you might think the bigger the size of a boat, the bigger the insurance premium, but size isn't the only factor. You could have a fifty foot party barge and a thirty foot yacht and the insurance will be more expensive on the yacht. Other factors that figure into a boat's appraised value are similar to an automobile: safety features, how many passengers will it hold, how old is the boat, and what is the replacement value of any add-ons.
As technology improves in the rest of the world, boats implement and utilize every bit of it. The sonar equipment, geographic positioning systems, and modern electronics have completely reinvented the boat industry. It is entirely possible to build a boat you can live on with bathrooms, bedrooms, kitchens and any other creature comforts you can imagine. If you have a top of the line surround system and wet bar or a hand held battery radio, there is a coverage option available to meet your needs.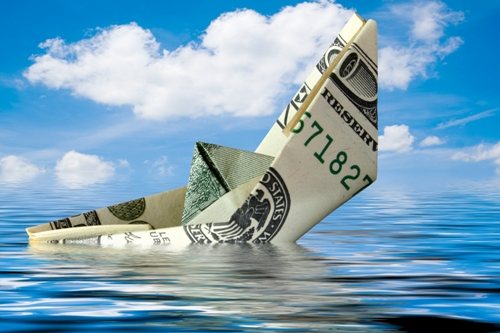 Types of Coverage
Regardless of the size or technology on your boat, the boat can be used for a multitude of purposes. A small two man raft may be used for a commercial guided tour. A 120ft yacht may be a vacation spot and a twenty foot pontoon may be a rentable party barge. There are insurance coverage plans for any type of event. Coverage can take a variety of forms and there are many specialized coverages that can be added as riders to your coverage. Coverage typically includes theft, fire, sinking, property damage, boat trailer coverage, collision watersports, and even bodily injury.
How the coverage is applied to each case will vary and the details are important. As a peninsula, Florida is actively engaged in worldwide commerce and the waters off the coast are difficult jurisdictional struggles. With Florida state laws, federal sovereignty regulations, and international maritime laws establishing a complex network of rules, insurance companies must take on complex issues. Licensing and insurance are critical considerations for anyone who wants to become a sea captain. The United States has a long and proud maritime tradition as one of the few nations discovered by the colonial outreaches of Europe. Out of that proud tradition comes a seashore with multiple ports and channels designed with the sailor in mind.
Types of Boats
Anyone who has lived in Florida for any real amount of time and visited the water ports surrounding the state has seen the boats that go roaring by. While some boats could be space ships since they are so technologically advanced, others crawl around giving tours. The way you use your boat makes a tremendous difference in the type of coverage plan you will need.
Charter boats that carry more passengers will need higher bodily injury coverage than a speed boat. A speed boat will have a greater risk of property damage than a sail boat. All boats will have a greater risk of hull damage in Florida than a boat in a lake of Wyoming. The average risk is much greater when you consider the weather conditions alone. With ocean waters presenting the constant risk of corrosion and electrical wiring being susceptible to fire, saltwater boats have to take more intensive precautions. Safety features always reduce the risk of insurance claims and help keep the premiums down.
Buying a boat is a dream for some people and like any dream you would pursue you must do your research. Before you buy your boat try to identify exactly how it will be used and call the insurance companies to see where product cutoffs are for coverage. It may be the case that choosing a 19 foot boat instead of a 20 foot boat may make a huge difference in costs of insurance. Not only will you potentially save money, you will be able to look for features that reduce the costs even further. Of course, you can also simply go to www.insuranceland.org to find quality boat insurance coverage.
The author, Ray Donato, is a proud boat owner who loves the freedom of the open seas, but also wants to make sure he's covered in case the unexpected should happen and his prized possession is damaged or sunk. To learn more about Ray you can visit on Google+.