For a sports player, ensuring they maintain a high performance without delays, is important. A sports injury needs to be treated with utmost care to make sure the player can recover effectively, without the possibility of injury again. Sports massage is similar to normal massages in that it helps the muscles relax and alleviates tension and pain in the muscles. It should play an important part for any sportsman or woman and while it can be extremely painful (more so than normal massages), it can be quite beneficial for the body. For those who wish to look into becoming a professional sports massage therapist, here are some benefits to help get a better understanding of sports massages.
Psychological effects
One of the main psychological effects of a sports massage is the invigorating feeling that results from an effective massage. If done with brisk movements before an event, the sports person will feel invigorated and perform to their full potential.
It can also reduce anxiety. As the body becomes more relaxed, the anxiety levels decrease through stimulating a relaxation response allowing for a greater sense of well-being.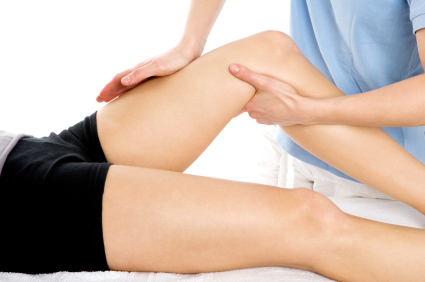 Enhances Recovery
When a muscles suffers trauma or injury, scar tissue is formed which can affect the muscle as well as the tendons and ligaments. If not treated properly at the time of injury, the scar tissue can form incorrectly which can result in long term flexibility issues. Massages can help in realigning the scar tissue to prevent future injuries. It can also reduce the time for recovery by helping improve the flow of blood and bring the required nutrients to the parts of the body that need to recover.
Increases Flexibility
Sports massages can help in stretching the muscles, with fibres being stretched both lengthwise and sideways. The sheath, or fascia, is stretched as well to release any tension or pressure build up. This is especially important to help improve flexibility and to keep it in-between events. It is down to the massage therapist to keep an eye on this and to advise in following regular massage activity.
Everyday problems
Things such as fatigue and repetitive strain injury can be treated as a result from the above benefits of sports massage. Along with this, it can help to improve the blood circulation and flow, not just to treat injuries, but to assists in improve the overall body conditions.
Improve performance
As the body is relaxed, the muscles stretched and the blood flowing, it can enhance your performance in whatever event. It will also prevent any muscle strain or injury as the muscles are made to relax and the tension removed.
This brief guide will help in understanding what benefits a sports massage can give. When taking a vocational course in sport therapy, you will gain a deeper understanding of how the body works in relation to sports, so you can devise some massage techniques to assist in helping a sports person recover. You can use the above tips to help you on your way to becoming an effective sports massage therapist.
Bill Turner is a free-lance writer and landscaping artist. He enjoys walking his 2 Yorkies and spending time with family.