Many owners of new small businesses are itching for additional ideas that can help boost their companies. Fortunately, we can find opportunities and ideas in many places in the market. However, business owners should improve their sensitivity for possible ideas and keep their minds open. Business owners with less flexible thinking pattern are less likely to improve due their stagnant business strategies. Ideas can be found in many business areas, including consultant services and travel.
Business owners could also scour the Internet and books for possible ideas. They could also look at their local market to find characteristics not seen in global settings. Home-based businesses could handle a narrow range of customers with unique characteristics not applicable in the larger market. They could modify their products and services to better accommodate requirements of current customers. With open-minded actions and little effort, it should be easy to find business ideas.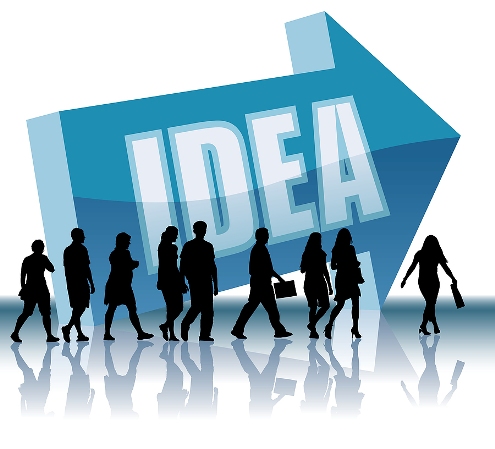 We should be clear to ourselves about the reason why we need to take the jump by establishing our new small businesses. We should have ample motivation to weather us through the chaotic initial phase. To achieve proper monetary gain, small businesses should be based on solid ideas that can ensure competitiveness in the industry. Once we are sure about our ideas, we should go for them and we need to be flexible in how we should implement them.
The search for the perfect ideas in our business settings could never end. Ideas could be based on our experiences, interests and hobbies. More importantly, we need an idea that will work flawlessly in the market and can provide us with steady long-term revenue. Here are four ways business owners may look for ideas:
1. Ask friends and families:
Those who are closest to us could better understand our situations and their advices could be the best thing we can have. They could also be more familiar about our likely consumers and target market. Friends and families will also likely watch over us when we implement ideas they suggested.
2. Go to bookstore and libraries:
Books are not only sources of knowledge, but they can also provide us with ideas. We could read about how people gained success in their own geographical areas and industries. In fact, we could hints of ideas by just reading the book titles, because there are many books focused on specific small business ventures. We could also read articles in the Internet to get additional ideas.
3. Learn from competitors:
Many successful competitors have been in the market for many years and they have the necessary experience to reach their current conditions. Competitors also suffered failures and they needed to take unique initiatives to solve their problems.
4. Ask potential customers:
Customers are probably the best sources of ideas. We could ask them about things that they need most. There are many things that look obvious to consumers, but business owners tend to disregard. New business owners should regularly conduct surveys to find latest trends in the market.
The Author is an expert in professional seo services. And can be reached via his website for any business seo related information and questions.