In the mid of 2014, Samsung released the Samsung Galaxy Tab 4 series and it consists of mid range tablets in the format of 7, 8 and 10inches. The 8inches 3G version of Galaxy Tab 4 is pretty interesting as it is a standard sized voice-calling tablet.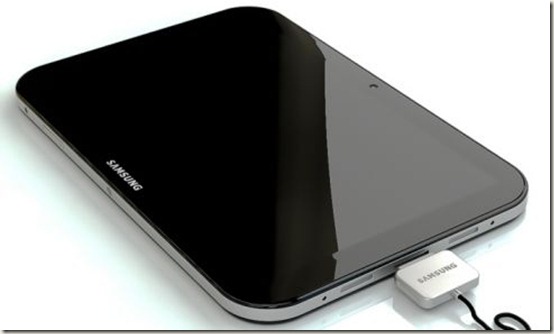 If we talk about the display of the tablet, it has 8inches TFT 720p display. And the touch layer is characterized by high sensitivity. The display is clearly responsive to touch. If you have poor eyesight, know that on-screen keyboard is pretty large in this tablet.
Sounds of Samsung Galaxy Tab 4 8″ 3G is loud enough. You can't miss the incoming call because of its pretty loud sound. Bad bass, treble creak – at least cut down the barrel organ. And the speaker is easily drown, holding tablet in hand.
In Samsung Galaxy Tab 4 8″ 3G standard set of configuration is present, it is powered with Qualcomm Snapdragon 400 MSM8226 (operating frequency up to 1.2 GHz) with a minimum standard graphics core Adreno 305 and RAM of 1.5GB is present in it. For budget-it's cool! In the gadget with HD-resolution performance of the tandem is nice redundant.
The tablet has 16GB of internal memory, expandable up to 64 GB. Use the microSD card as "extender" will still have to, because of the 16 GB available to the user only 12. The speed of the device is excellent. It run applications faster, there are no slowdowns.
Wireless technologies
Thanks to the support networks of the second and third generations of the tablet can be used as a phone. In addition, the speed of the Internet connection in the Samsung Galaxy Tab 4 8″ 3G order of magnitude higher than that of the model with Wi-Fi version of the same tab.
The tablet is equipped with Wi-Fi 802.11 / b / g / n, Bluetooth 4.0, GPS and A-GPS support.
Camera
Resolution of main camera in Samsung Galaxy Tab 4 8inches is 3.15 MP. With this configuration, you can't expect from the tablet the coolest pictures, so not particularly upset at the sight of this.
Operating System and Software
Samsung Galaxy Tab 4 is powered with 4.4.2 (KitKat) with firm shell of manufacturer. Its interface is simple, and intuitive. In order to ease of navigation items settings have been divided into several sections. Create up to seven home screens. You can sort the contents of folders, and applications menu – prioritized.
Among the innovations in the operating system:
– Additional support for wireless printing photos and documents;
– NFC-channel payment services.
In the tablet is set classic package of corporate applications: E-meeting, Hub Service, office, Remote PC and WebEx. For easy connection gadget meets function SideSync. It makes it easy to exchange data and to see the display of the tablet screen image of your smartphone.
In all models of Samsung Galaxy Tab 4, and an eight-inch is no exception, it is worth the most recent available at the moment versions of Android – 4.4 (KitKat). But let's wait for Galaxy Tab 5, which would be releasing in early 2015.