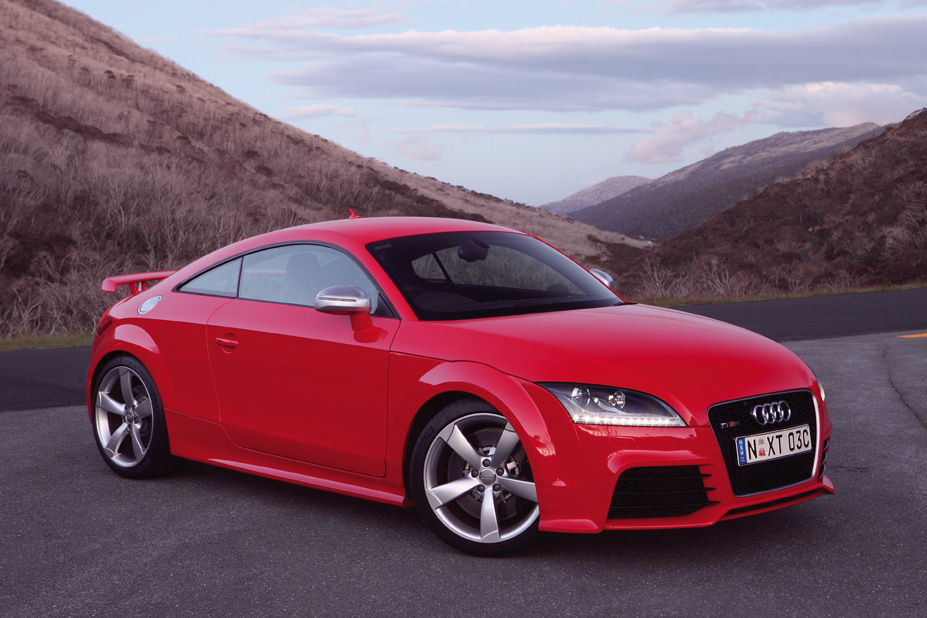 The Audi TT model certainly attracts lots of attention even though the first model was introduced in 1999. The updated version, released in 2006, and the original, are both available as a 4 seater coupe or 2 seater Roadster convertible.
The image of the Audi TT is one of the reasons that this model remains so popular. It is fast and sporty but still has a level of comfort that many people appreciate. If you are looking for an exciting ride combined with a spacious interior, the TT could be the car of your dreams.
The low driving position and responsive steering make this model a joy to drive whether you are going around town or racing up the motorway. There is an option of a twin clutch S tronic automatic transmission with such smooth gear changes that it gives excellent fuel economy too.
The inside of the cabin is more spacious than you would think. However, the rear seat in the coupe is not suitable for anyone other than a small child and even then you would not want to be in the cramped space for long.
That said, most people choose the TT for its sporty drive and looks and not as a practical family car. Audi offers an option of a softer suspension for a more comfortable drive over rough ground but this has to be paid for. The boot is quite large for a coupe with 290 litres of storage, expanding to 700 when the seats are flat. There are a few other storage spaces, including a decent sized glove box and some cubbies on the interior.
Audi is prestige marque and as such the resale values of the TT remain strong. Buyers can expect to get 60% of the original price after three years of ownership. High levels of equipment are included even in the entry level version, which has alloys, a nine speaker stereo and sports seats. The mid range spec, the S line, has an aluminium interior trim and larger alloy wheels but GPS is an extra that has to be paid for by the customer. Although, you may get a deal if you bargain hard.
One of the best features of this outstanding coupe is the fuel economy, which is excellent for this type of motor. The 2.0 litre TDI diesel engine will return 53.3 mpg, which is very high for such a fast car. If fuel economy is an important issue for you, then avoid the more expensive to run models which are the TT S and the TT RS.
One thing to watch out for when buying any car is its car mats. Most dealers will charge for a set of car mats even in a new vehicle, and second hand dealers may install universal mats that can be dangerous if fitted incorrectly as the accelerator pedal can get caught under it.
The solution is a set of bespoke car mats from My Car Mats. For more information, click here.