You might be stuck working 10-hour days, or perhaps your manager scrapped your real lunch break, and replaced it with a lunch pause?  Or are you up all hours with a newborn? Life these days is crazy and when you're stressed and pressed for time, your weight-loss plan is one of the first things you neglect. Who's got time for cooking healthy food or making it to the gym when there's just so much to do every day? Breathe deep, relax, and read these brilliant easy ways to stick to your plan.
Ditch the Junk!
It'll be painful, but you need to go through your cupboards and fridge and get rid of all your sugary snacks, processed crisps and crackers, frozen treats and any other items of junk-food.  When you're busy, you're more likely to reach for these over any more healthy food in your kitchen, therefore derailing your weight loss.
Place Healthy Food at Eye Level
After you've de-junked your kitchen, buy in plenty of healthy foods and snacks, and put them right in your line of sight. Put Greek yogurt on the eye-level shelf in the fridge and load the first part of your cupboards with healthy canned soups, instant brown rice, tuna packets, and quinoa—low-fat, lower-calorie food you'll can, grab, and prepare quickly.
Pencil In Your Workouts
What busy person is not always putting their appointments in a diary or on their Smartphone planner? Do the same for your 7:30 p.m. boot camp class. This will help you stick to your diet goals.  I found joining my Northampton boot camp particularly helpful as a busy person, because there is a peer pressure to attend, meaning you're less likely to skip class.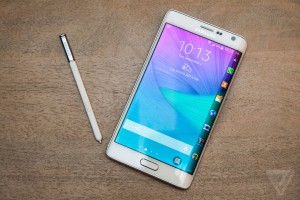 Batch cooking
Even the busiest CEO or new mother can find a couple of hours on Sunday afternoon or evening to put together a large healthy meal in advance that can serve as lunch or dinner throughout the week. Make a giant pot of brown rice, roast a heaped tray of vegetables, make a chili in your slow cooker, and even roast a whole chicken. These all keep well for days in the fridge, and they can be repurposed into different meals for other days in the time it takes to go through the drive thru.
Don't Rely on Sugar and Caffeine
A regular a.m. coffee is one thing, but when we're pushed for time and stressed out, we tend to turn to stimulants like coffee and sugary treats for an energy boost throughout the day.  After the initial rush, however, both of these wear off and leave you feeling more tired—and with big cravings. Next time you're flagging, try a natural energizer instead.
Have Healthy Snacks with You all the Time
Carry good-for-you non-perishables in your handbag, or put them in your office desk drawer so you're never going to be caught off-guard when your appetite kicks in. You need snacks with a combination of protein and healthy carbs, like peanut butter squeeze packs, trail mix, Greek yogurt or whole-grain crackers.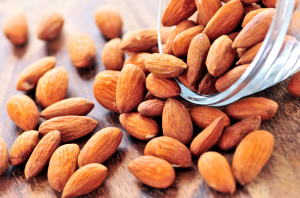 Learn to Prepare a Few Easy Meals
This is a clever strategy for those nights when you get in from work starving and exhausted and are likely to use this as an excuse to indulge in a takeaway. Find a couple of easy, healthy options – meals you like that take almost no time to put together. Then always keep the ingredients in your kitchen. Instead of ordering that takeout, you can whip up your go-to meal super-quick. Brown rice and vegetables is one idea.  All it takes is just a bag of frozen vegetables and a packet of instant rice, and you've got a delicious stir-fry hot dinner in minutes.
Keep Your Gym Gear by the Door
Or in the car, or under your desk at work. If your workout clothes and shoes are always on-hand, you can't blow off a workout with the excuse that your gym clothes are missing or you can't find your running shoes.