When it comes to fraud, it is likely that some people will have a firm impression in their mind over the sort of person that is likely to commit this form of act. Admittedly, there are many different types of fraudulent activity, but there is probably still a tendency for focus to fall on people being hoodwinked by people claiming to be professionals. This sort of crime is the sort of crime that the media loves, because it tugs at the heart-strings, allowing them to create emotions in their readers. There is definitely something extremely upsetting about hearing pensioners being swindled out of money by people claiming to be something that they are not, but this is just one form of fraud, and there are many different styles of fraud that can impact on the lives of many people.
In fact, anywhere there is a position or opportunity for people to be tempted by money, you will find that there is the potential for fraud. In most cases, people manage tor resist the temptation and go about their work or life as normal, but in some cases, there are professionals who cannot step aside and leave the opportunity be. Even though there are major risks involved with committing fraud in the workplace, it is still a style of crime that occurs on a very regular basis, and in all walks of life.
The auctioneer community in Berkshire has been rocked by the story that an auctioneer has been committing fraud to fund his lifestyle. Jonathan King, a 66 year old from the firm of Cameo Auctioneers, was found guilty on 7 separate charges, including the charge of fraud by abuse of position. This meant that he utilised thousands of pounds from his company's customers, all so that he could live beyond his means. King's wife Beverly was also found guilty of a number of charges and Beverley's brother Glen was also involved, and he was found guilty of three charges, one of which included fraud.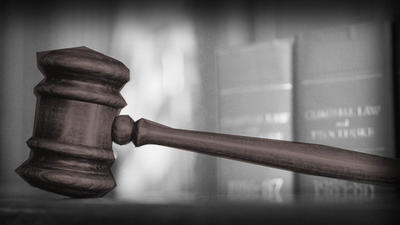 The Trio will return to Court in March for sentencing
The firm has since been declared bankrupt and all three of them will return to court in early March to receive sentencing. The trial has been taking place at the Crown Court in Reading, with the jury hearing about the financial difficulties that the firm was ensuring. Figures stated in court showed a firm that was deeply in debt before being declared bankrupt in 2012.
This arose due to the high volume of complaints that had been received from clients who had sold their items through the firm but then never received the money that was due to them from the sales. In prosecution, Gordon Menzies QC stated, "It's not just that clients had difficulty getting their money… they never got paid at all."
It was quoted that close to £250,000 had been inappropriately taken from the firm between the period of January 2008 and May of 2012. This sum of money included £7,000, money which paid for the Kings to enjoy a holiday to Dubai.
Jonathan King faced a total of seven charges in total, with four charges of fraud by abuse of position, another of dishonestly making false representation to make gain for self or loss to another, a charge of engaging in commercial practice which is a misleading omission by abuse, and a final charge of making false statutory declarations.
Given the downturn in the economy, it is easy to see why so many professional people may have been tempted to act in this sort of manner. No doubt the Kings achieved success with their business when the economy was working strongly, allowing them to meet the expectations of their customers and enjoy the trappings of a successful workplace. However, in difficult times, there is a need to make sacrifices, and the findings of the court suggest that the firm made some very bad choices with respect to utilising the money that they were bringing in.
Any professional facing fraud allegations need the highest level of support because it can be a very emotive situation. Any alleged crime which sees ordinary people and customers missing out will always spark a lot of debate and even anger, which can cloud the issues of the case and the way people view the charges.
Andrew Reilly is a freelance writer with a focus on news stories and consumer interest articles. He has been writing professionally for 8 years but has been writing for as long as he can care to remember. When Andrew isn't sat behind a laptop or researching a story, he will be found watching a gig or a game of football.