There might be times when you have to leave behind the comforts of your home and your snuggly cat for a business trip. This is when you need the cat sitters. They will help you care for the cats when you are away on a trip.  When you are enjoying a vacation, you can think of carrying your pets. But when it comes to an official trip, you will have to rely on the sitters. Hiring a professional cat sitter is genuinely a good way to take responsibility of your cat. An expert sitter will make sure that your cat is fed and bathed on time.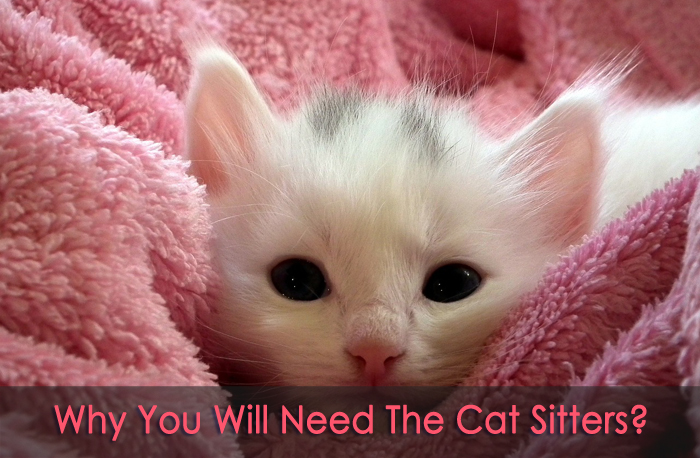 Why should you hire professional cat sitters and not inexperienced ones?
1. No Veterinary Facility:
For a night or a day, it is fine to leave your cat with in the veterinary facility. But your cat will feel comfortable staying at home even when you are missing for days. Cats are creatures which identify with the places rather than the people. Only if you find a person who can take care of your pet, hop on the opportunity.
2. No Helping Neighbors:
Your family friends or neighbors might come in to help you. But it is important for you to judge the situation. Only in extreme conditions when you are in a hurry for your business travel and unable to find the professional, you can accept the help. But it is essential that your cat feels comfortable and safe with your friends or neighbors. Otherwise it will be a troublesome situation for both – cat and the neighbors.
3. Right Education:
Professional sitters have the right education about the different breeds of pets. So among cats he will be aware about the different breeds. Sitters are intellectually equipped in caring the cats, nutrition and even CPR. With all the hands on knowledge about the pets, the cat sitters are emotionally as well as physically ready for the safety of your cat. The sitter will know how to befriend your cat and not make it feel alone.
4. Training:
Professional cat sitters are the people who are trained to understand the pets. Be it dogs or cats or any other birds they learn the techniques to handle and care for the pets. The satisfaction and comfort with which you can leave your pet behind with the professional cannot be compared with others. Pets tend to grow disturbed and uneasy in the absence of their owner. The sitter will know how to ease the pet into its safe zone immediately.
5. Insurance:
The professional cat sitters have insurance. Always keep in mind that the accidents are not planned. Things might happen or costly things might break. Since you have hired the professionals, they would be covered with   the liability insurance. Hence you will not have to worry about the broken or damaged items. All you have to make sure is ask the professional sitter about the insurance or the bond before you hire him.
6. Safety and Security:
Majorly the cat sitters are employed with professional agencies. You will rarely come across a self-employed sitter. These agencies always pre-screen the sitters before employing them. This means that you can be assured that along with the pet, your property is safe as well. If you wish to run a check on the background of any sitter, you will be welcomed by the company. All the information and the working history will be offered by the company. This means you can heave off your tension and work on your business trip better.
Agencies offering such services can be accessed online. Booking the pet sitters and paying them has become easy. Do a little research online and you are good to go with your furry little friends.