With the arrival of 2015, the re-release of some of the Disney classics, reborn in live action films. One of the most iconic Disney tales, Cinderella starring Lily James and Richard Madden. But that's not what is attracting all the attention, we've only got eyes for the accessories, and one in particular…that's glass slipper! We aren't alone in wondering, the likes of Paul Andre, Jimmy Choo, Salvatore Ferragame, Nicholas Kirkwood, Stuart Weitzman and Charlotte Olympia – some of the world's most influential footwear designers. They have all produces sketches of their dream Cinderella shoe…and their designs will be available to order!!
Grown-up – and wealthy – Cinderella fans will be able to buy their own glass slippers from outlets around the world, including Harrods in the UK, as well as luxury department stores in the US, Paris, Milan, Moscow, Tokyo and Dubai.
Jimmy Choo's creative director Sandra Choi explained that her label's design was also based around the idea of transformation, adding that she hoped the re-imagined slipper would help people of all ages to embrace the elements of fantasy and magic. 'I think every girl desires a Cinderella moment in their lives,' Jimmy Choo creative director Sandra Choi said of the project – and we couldn't agree more! Unfortunately it isn't clear how much the shoes will cost, but Jimmy Choo shoes can cost as much as £1,600 a pair. It will be unlikely that they will make the shoes out of real glass (owwh! Probably best save the glass for awards and windows…think of the blisters!) however, they might just cover the shoe in stunning Swarovski crystals instead – who can complain at that?
And when it comes to the film's younger fans, there is already a swathe of merchandise available, with Disney launching its own official collection of products online and in stores last week – much to the delight of parents everywhere.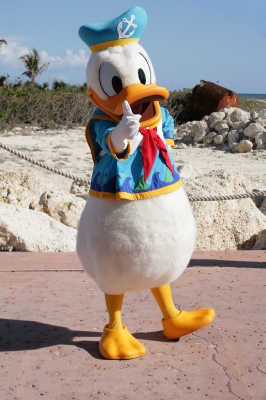 Other Stories to Come
Cinderella isn't the only re-make we are going to be seeing in 2015, Disney are really pushing the boat out with these live action movies and we can't wait!
Beauty and the Beast
This is one that people are already extremely excited about (my personal favourite of all the Disney movies!) and what a star already, with Emma Watson casted to play the lead role – Belle! With no other confirmations yet, Bill Condon is said to want to start filming later this year.
The Jungle Book
Jon Favreau is directing the latest edition of the Disney classic, with the likes of Scarlett Johansson and Idris Elba playing roles in the new film, it is set to be a start studded event.  It's said to be a mix of live action and CGI (well how else are they going to make Bill Murray look like Baloo?). This is going to be great. With filming taking longer than expected, the release date has been pushed back to April 2016.
Disney is also currently working on live-action versions of The 101 Dalmations villain Cruella De Vil and a sequel to Tim Burton's Alice in Wonderland, according to Screen Rant. So it's time to invest in a Cineworld card my friends – this year is set to be a magical one!