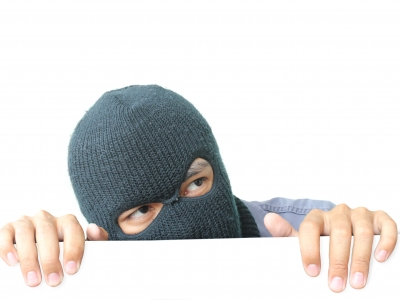 The dark days and nights, and the dangers, of wintertime may be receding but that doesn't mean you can leave your business security up to chance. Putting measures in place to avoid crime should be an on-going priority for Oxford businesses.
It's not just businesses in Oxford that need to be careful – a serial burglar who targeted Oxford University Colleges has recently been jailed for two years and nine months. The thief broke into several colleges to steal mobile phones, tablets, money, and jewellery. Crucially, he also gained access to two places through open windows, which highlights how careful both businesses and residences need to be with security. What else do you need to think about when protecting your Oxford business? Here are some tips for a secure and safe office or factory this spring.
1. Make Sure Your Lights Are Bright 
Good exterior lights make a big difference when it comes to preventing burglary. Make sure that the lights outside your property are working properly – set them on motion sensors to save electricity. A building which is dimly lit, or not lit at all, is a prime target for thieves.
2. Keep Your Windows and Doors Locked
It may sound obvious but many people forget to lock all the windows when leaving the office for the evening – just one loose window is an invitation for a criminal to enter. If you are finding it tough to keep to a good lock-up routine, consider hiring someone to act as the key holder and to shut down the building effectively for you each night. Many of the security companies Oxford has offer this service. 
3. Put a Buzzer or Bell on Your Front Door
If you have a reception area, fitting a buzzer that sounds when someone enters makes it easier to keep tabs on security even when staff are away from the reception desk. While nothing beats a manned reception for discouraging opportunist theft there are always moments when the buzzer alert will be useful.
4. Don't Allow Customers in the Back Rooms
If you have office space and a customer-facing reception then be careful not to allow anyone who doesn't work for you into the office or trade area. Most burglaries are planned, and letting someone into the back offices allows them to potentially size up the place for a raid.
5. Fit an Excellent Alarm System
Make sure your premises are properly secured with an alarm that alerts police or a security firm to the unauthorised opening of windows and doors, or movement on the premises. Make sure you know exactly who is responsible for managing the alarm system, for example responding to call-outs and turning the alarm on at night.
6. Keep Key Codes and Keys Constantly Changing
As your employees change, so too should the key codes for the doors or the keys to get into the building. Change the combinations on safes from time to time, and keep an accurate record of which employees hold keys at any one time.