When it comes to renting an office space, a business needs to know when to say yes and when to say no. Office spaces tend to be bought out or rented quite quickly, and capitalizing on a great opportunity is the best way to ensure that money is well spent. However, not all office spaces are created equal; different businesses have different needs. What might be the perfect space for one company could be terrible for another. Finding the right fit is ultimately the most important part of the process, and fortunately, it's incredibly simple with the right strategy.
Investigate the Space
The first step in assessing the quality of a potential rental space is to investigate the office itself. An office needs to meet basic criteria for a successful operation, and this criteria will change from business to business. Some businesses will only need room for a few computers and personnel, but others might need space for merchandise, meeting with clients or storing documents. It is crucial to understand what your specific needs are in this process. Remember to make a list of absolute necessities for the office space, and then vigorously compare these needs to what's available. It is likely that this step will eliminate a decent portion of available choices and make finding the right office far easier. What's more is that some spaces may be damaged, dirty, underwhelming and sometimes even completely unfit for occupation. Always be sure to carefully investigate each and every prospective property.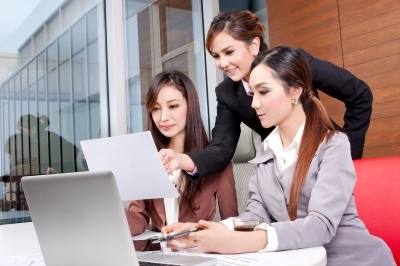 Evaluate Features
Once needs have been met, the next step is to look at quality features and amenities. After offices have been narrowed down, multiple properties may still stand out. At this stage, it is the property owners that are competing to have you as a customer, and a few features can make one particular rental far more attractive than its competitors. For example, one office might be perfectly set up for Internet access while another might have features that are better fit for meeting with clients. Some office spaces are private and isolated while others are part of a large complex. Rentals within a complex require sharing space, and this can pose a number of difficulties for businesses better off in a more private, discreet setting. This can also affect features like air conditioning and heating, Internet speed and access to other resources. Once all of the extra features and amenities have been evaluated, all that's left is to investigate the location itself.
Location, Location, Location
Many businesses are simply located in the wrong place. Neighboring structures, shopping centers, roads, highways and other major landmarks play a huge role in the success of many businesses, and there is no substitute for the right location. Finding an excellent fit will always come down to a great office space in a great location. When evaluating the location of an office space, always remember the purpose of the office itself. If an office will be used to meet with clients, it needs to be as easy to find as possible; a potential long-term customer may simply give up if they have too much trouble finding the location. With modern technology, this is much less likely, but there's still something to be said about a location that's hard to miss. Evaluating the location also means ensuring that the office is in a safe neighborhood that has potential for growth. Regardless of what your business's goals are, these steps are all absolutely recommended. There will almost never be a situation where any business can simply ignore the space itself, the features it offers for its overall location. Each and every business seeking an office building would be wise to follow these tips.
This article was contributed by Trojan Place – a modern, upscale residential living and commercial office space in the heart of Jenks, Oklahoma.