All estate agents know just how important their window displays are. You need to entice customers. You need to draw them in so that they browse the properties you have available. There are various different approaches you can adopt in your quest to achieve this. Nevertheless, LED estate agent displays are certainly one of the most impressive and effective options. You can be sure that your estate agency will be remembered for all of the right reasons if you take advantage of this form of advertising. Keeping that in mind, read on to discover all of the benefits that are associated with LED displays for estate agents in particular.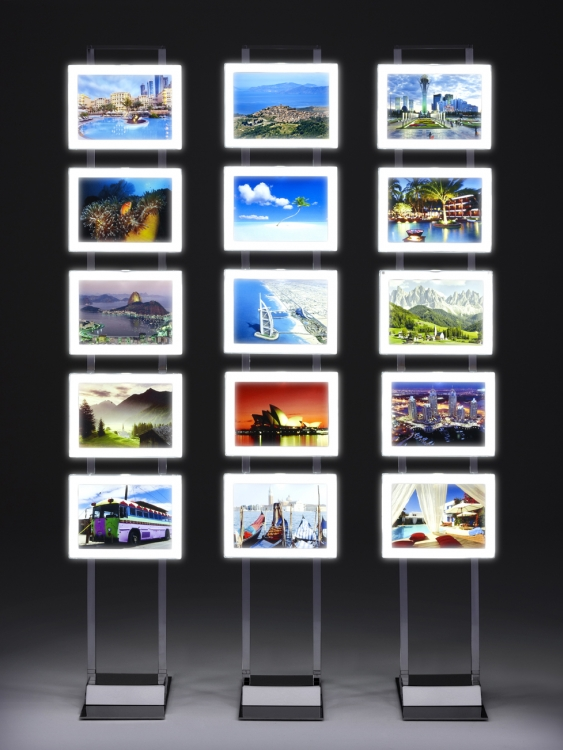 Get noticed – There is only one place to begin and this is with the fact that LED estate agent displays will help to ensure that your business gets noticed. LED lights make a massive impression, as they demand attention. This is something you will undoubtedly reap the rewards of in terms of increased exposure for your business. Ask yourself this… Are you more likely to turn your head for a bog standard display or an LED display? Bright and stylish lights will capture anyone's attention.
Enhance your brand image – LED estate agent displays are stylish, contemporary and professional. This type of display is only going to have a positive influence on your brand image. It will show your company in the best possible light – no pun intended. If you cut corners with your advertising campaign or go for a cheap standard window display, what will this say about your business? Potential customers may automatically assume that you cut corners in other areas. However, a sophisticated and stylish LED display will leave a remarkable impression that will instil confidence in all possible clients.
Many options available – As LED displays have become so popular you now have an abundance of different sizes, styles, designs and other options to choose from. Perhaps you would like to go for a back lit poster? This is ideal for estate agencies that really want to make a massive impression. Another popular option, especially for estate agencies, is cable display systems. You can easily change the small posters that are put inside of here. This makes it much easier for you, as you will likely need to change property pictures in the window all of the time.
Flexible advertising – Aside from the points that have already been mentioned, another advantage associated with LED displays for estate agencies is the fact that you will benefit from a flexible form of advertising. You can easily change your displays as and when suits you. This is especially important for this sector, as new houses are being sold, rented and added to the market all of the time and you will of course need to make sure your display is up to date if you are to take full advantage of it. Because of this, you can be certain that your display will never become dated nor will your overall campaign become stagnant.
Not as expensive as you may think – Last but not least, there seems to be this massive misconception that LED advertising is exceptionally expensive and therefore you will be priced out of the market. However, this is something that is certainly not the case. LED displays are more cost efficient than they ever have been. This is because of the high demand for the product. It's unlikely that demand will dwindle, it's only going to increase, which is great for you in terms of savings.
All things considered, when you take the five benefits that have just been mentioned into account it really is not difficult to see why a lot of businesses are turning toward LED displays for their estate agency. Not only is this guaranteed to create a big impression that will be remember, but you have plenty of different options to choose from as well. Take the time to assess the different designs and styles of displays and choose the right one for your business and the style of your estate agency front. If you do this, then with all of the plus points that have been mentioned, you simply cannot go wrong.