Uttar Pradesh Technical University Lucknow often known as UPTU is the largest technical university in Asia. Near about 800 colleges are affiliated to UPTU and the university every year conducts an Undergraduate entrance exam to offer admission into engineering, pharmacy, architecture and management courses offered by Govt. Aided Institutions and Private Institution affiliated to Uttar Pradesh Technical University. This entrance exam is known as Uttar Pradesh State Entrance Exam (UPSEE). All the technical institutions/ colleges under the UPTU & some UP State also accept the score of UPSEE.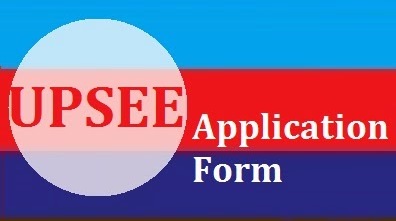 Moreover, UPSEE is open only to the candidates who have passed the qualifying examination from any institution situated in the state of U.P. or if their parents are domicile of U.P. But from next year onwards it is expected that domicile restriction will be removed for admissions to private institutions affiliated to UP Technical University. The main reason behind this change in the domicile requirement is because half of the seats remain vacant. The Admission Committee is of the view that many students from the state of UP take admission in other states so similarly the students from other states should be allowed to pursue their higher education in UP and this would also solve the problem of seats lying vacant in various institutes and colleges.
This article in detail discuss about the reservation under UPSEE and the categories of Uttar Pradesh Eligible to take the UPSEE
Reservation of Seats
UPTU has a lot of seats reserved for the reserved category students, wards of defence personnel, girls, disabled students etc. The details are given below,
Vertical Reservation (Category Wise)
| | |
| --- | --- |
| Category | Percentage of Reservation |
| Scheduled Caste of Uttar Pradesh | 21% |
| Scheduled Tribe of Uttar Pradesh | 2% |
| Other Backward Classes of Uttar Pradesh | 27% |

Horizontal Reservation (Sub Category Available)
Sub Category
Code
Percentage of Reservation

Dependents of Freedom Fighters from Uttar Pradesh

UPFF

2%

Wards of defence personnel of U.P. either retired (superannuated) or killed / disabled in action

Defence personnel posted in U.P.

Defence personnel domicile of U.P. & posted outside U.P

UPAF

05%

Handicapped / Disabled of Uttar Pradesh

UPHC

03%

Girls of Uttar Pradesh

UPGL

20%
Points to Ponder
1) Candidates can claim only one type of horizontal reservation out of the 4 categories mentioned above.
2) Girl candidates have an advantage i.e. they can also claim any one of UPFF/UPAF/UPHC sub category along with UPGL.
3) Candidates claiming vertical and horizontal reservation have to submit the relevant certificates at the time of admission, failing which the candidates will be treated as General Category candidates.
4) The benefits of UPGL subcategory are solely meant for the Female candidates.
Categories Eligible to take the Entrance Exam
Category
Certificate Required
Code

Candidates who do not claim any reservation and passed the last qualifying examination from an institution located in the State of Uttar Pradesh

No Certificate Required

UPGE

Candidates who have passed the last qualifying examination from an institution located in the State of Uttar Pradesh

They are domicile of UP

They belong to Schedule Caste (SC) / Schedule Tribe (ST) and Other Backward Classes of U.P.

Certificate 1 or 2

UPSC / UPST / UPBC

Candidates who have passed the last qualifying examination from an institution located outside U.P but their parents are domicile of U.P

Such candidates have to produce the Domicile Certificate of Parents

UPGD

Candidates who have passed the last qualifying examination from an institution located outside U.P but their parents are domicile of U.P

They belong to Schedule Caste (SC) / Schedule Tribe (ST) and Other Backward Classes of U.P.

Such candidates have to produce the Domicile Certificate of Parents

Category Certificate

GDSC/GDST/GDBC

Defence personnel settled in U.P.

Defence personnel who are not domicile of U.P., but are posted in U.P

employee of All India Services belonging to U. P. cadre

Certificate 5

Certificate 5

Certificate 11

GDDA