Lipids are an important element of the skin that must be properly taken care of in order to give your skin its best appearance. There are three different types of these essential skin lipids that are contained within the stratum corneum – the top layer of the epidermis. Each of these lipids has a unique function within the body as well as a unique composition.
Ceramides may be a new or foreign word to you; however they play a critical role in hydrating your skin and optimizing your skin barrier. Many new creams are straying away from irritants such as gluten and oats (as found in products such as Aveeno) and incorporating ceramides instead. Without these ceramides, skin would be overtaken by invaders that can bring on psoriasis, eczema and other types of skin conditions. Fortunately, there are ways to help shore up the stores of ceramides within the skin.
Ceramides and Your Skin
Ceramides are one of the three types of lipids that are present within the skin. There are nine different types of ceramides and the health of these are crucial in ensuring the health of the skin itself. When compared to those people who have normal skin, people who have skin with fewer ceramides have fewer of them.
Skin conditions that are commonly seen among those people who have fewer ceramides include eczema and psoriasis. While many people start to lose more ceramides as they age, there are also a number people who simply do not have the correct number to ensure the optimum health of their skin.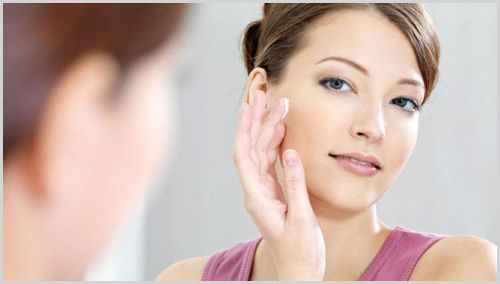 Addressing Skin Issues Due to Damaged Lipids
When the amount of lipids are insufficient, skin irritation can occur. This can result in breaks within the skin that can lead to a number of troubling skin conditions. Using skin barrier optimization helps to address the skin care issue at its core. While severe cases of eczema and psoriasis will need constant supervision by a trained dermatologist, there are a number of things that people can do at home to improve the look and feel of their skin.
Improve Your Skin's Health
The number one process that should be part of the daily routine of everyone who suffers from a skin condition is to keep the skin hydrated. While there is definitely no shortage of products out on the market today that are geared toward helping people address their skin care issues, they are not all made the same. It pays to be proactive when it comes time to choose your next skin care product.
Choose Hypoallergenic and Vegan Products
There are many companies that add ingredients to their skin care products that are not in the best interests for those people who need more moisturizing. One such ingredient is alcohol which is a compound that is well known to be drying to the skin.
Other common additives include fragrances. While you might like a particular scent, it is possible that your skin will not like it being applied to it, particularly if you are also undergoing a flare up of your skin condition symptoms. A better solution is to choose products that are vegan, hypoallergenic and free of additives.
Dr. Cheryl Lee Eberting has developed a sensitive skin care product line which she blogs about regularly at Cherylleemd.com