There are lots of great smartphones out there, but you won't find more popular name than the Galaxy.  It's been a year since Samsung launched its flagship smartphone, the Samsung Galaxy S5 and it time for it to go head to head with a decent all-round smartphone in an affordable price from Micromax, the Micromax Yu Yureka. Let's begin the comparison. Later you can read about the upcoming samsung galaxy s7 features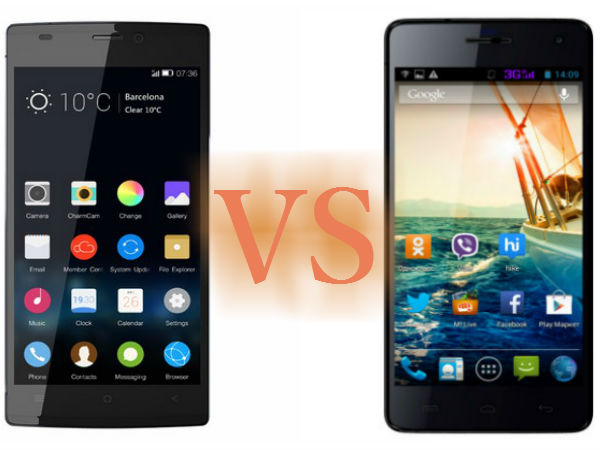 Ergonomics
Yu Yureka measures 154.8 x 78 x 6-8.8 mm and weighs 155g. It has rounded corners and a lightweight build, which means users won't be uncomfortable holding it for a long time while making a call, reading a book or watching a movie.On the other hand the Galaxy S5 is considerably smaller and lighter, weighing 145g and measuring 73x142x8.1mm.
Screen
The biggest plus that large phones give you is, of course, plenty of screen real estate. The Galaxy S5's Super Amoleddisplay is beautiful. Diagonally, it measures 5.1 inches, with 1,920 x 1,080 resolution.Yu packs a bigger 5.5-inch IPS display with 720×1280 pixels resolution at 267ppi.
Performance
The Yu Yureka is powered by aOcta-Core 64-bit Qualcomm Snapdragon 615 (4×1.5GHz ARM Cortex A53 + 4×1.0GHz ARM Cortex A53) processor with Adreno 405 GPU. It boast 2GB of ram and 16GB of internal memory space.
The Galaxy S5 has a Snapdragon 801 processor running at 2.5GHz, which translates to speedy benchmark scores. In the SunSpider JavaScript test, the S5 completed the benchmark in 408ms. The Galaxy S5 has a slower Adreno 330 GPU. This makes it slightly slower than Yureka when it comes to games, even when rendering at a higher internal resolution. It is able to play multi-platform games at higher frame rates very well though.
Software
Both the devices run on Android Kitkat 4.4.4 overlaid with a custom interface. While Yureka features Cyanogen developed CyanogenMod 11s interface, both have been developed by veteran Android ROM developers so each features some great level of strength.
With huge personalization ability, Cyanogenmod is best for those geeky consumers who like total personalization of the phone. The Galaxy S5 also runs Android 4.4 KitKatwith a new version of the TouchWiz interface. It sees Samsung struggle with two conflicted priorities.Samsung knows that the trend is currently towards simpler, more visually intuitive interfaces, but ever since the Galaxy S series began, one of its selling points has been that its phones pack-in more features than the competition. The new version of TouchWiz is a result of these clashing approaches.
Camera
Yureka has a 13MP rear camera and a 5MP front camera with much required AutoFocus and LED flash. The cameras' focus is accurate and fast enough.The Galaxy S5 has a 1/2.6in sensor with 1.241µm pixels. Despite having a larger 16-megapixel sensor, cramming more pixels into a smaller surface area won't necessarily increase picture quality.
The S5's camera also uses the new ISOCELLsensor technology, which reduces the crop factor of the final image and improves dynamic range by preventing light leaking from one pixel to another. It shoots 4,640×3,480 (16.15-megapixel) stills and records 1080p video at 60fps. It is also able to record Ultra HD (4K) 3,840×2,160 video at 30fps and shoot video in high definition.
Battery
Yu Yureka features a 2500 mAh battery which lasts around a day in subtle use and around half a day in power use.The Samsung Galaxy S5 is one of just a few current top-end phones to give you access to the battery unit. It's a 2,800 mAh, 10.78Wh brick, up from 2,600mAh in the Galaxy S4.
Verdict
The Samsung Galaxy S5 fits happily into the role of Galaxy S4 successor. It's a phone with some significant improvements over that model. It lacks the style of its nearest rivals, but it more than delivers on every other point and has a truly outstanding screen. But for only INR 8,999Yureka offersa lot for almost one third of the Galaxy S5's price.