Are you part of the 82 per cent of Brits who feel absolutely exhausted after going on holiday? Because I don't know about you, but when I think about the extreme stress of buying new holiday clothes and realising you don't fit into your old ones, panicking and checking your passports are in date and you have travel insurance, washing all the new clothes hoping they won't shrink, packing them into a tiny suitcase and rushing around weeks before and after a holiday, it does make me think is it all worth it? I mean my ideal holiday is lying face down in a large glass of blue lagoon whilst snoozing beside the sea, with the hot golden sand wedged between my toes.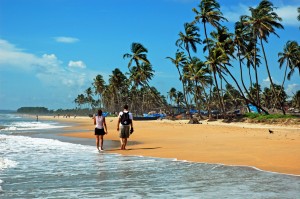 Although the latest statistic is saying that many of us find it difficult to get back into the swing of work life after a relaxing holiday, saying that it can take up to four days to get back to normal. Whereas those who go on active holidays say that it only takes them one! In fact, the best way to leave yourself feeling refreshed and ready to take on the torrent of office politics until your next break is to spend your holiday doing something that gets your blood pumping, unfortunately that don't been shoe shopping – it actually means exercise such as skiing, hiking, diving or swimming.
Holidaymakers who take lazy trips return feeling sleepy, and that beach goers (like me!) also struggle thanks to the over indulging on exotic food and enjoying too many late nights in seafront bars. Well I don't know about you but I'm not ready to give up my beach/booze holiday just yet in favour of a hiking one! However, I thought I'd research some other alternatives, which still encompassed the beach that I so desperately needed.
The alternatives
Ok, so my research began. I thought activity holidays might be a good place to start…and wow was I surprised at the amount of variety these agents offer in terms of activities!
Whether you're happy with just an occasional hit, are planning to join a club for the first time or are already an accomplished player, the best quick fix for your skill is to head off on an intensive tennis holiday, and where better to get fit than in the sun having fun with your friends? Spain is an ideal place for tennis holidays with plenty of choice for locations! With plenty of places offering spas, gold courses, and mountain biking routes too, there is an activity for the whole family to enjoy.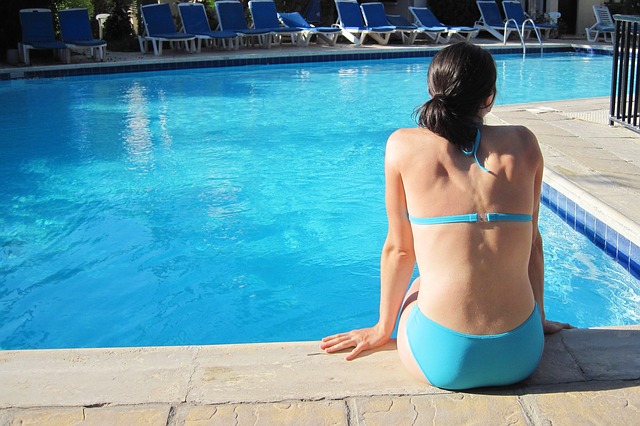 Ok, ok I've been rumbled. Yes, I'm aware that this isn't technically a 'sports holiday' however, who doesn't need a little R & R every once a year? From reducing stress, to improving fitness with special classes, reducing weight with calories controlled foods, to improving the health and look of your skin!
The ultimate spa experience is sitting on your own private terrace, or by the pool, watching the sun rise, you will feel the tension and stresses of everyday life just melt away, and by the end of the holiday you will feel refreshed, energised and rejuvenated, and with the dollop of exercise thrown in too you'll be feel younger, fitter and firmer in no time – not to mention the golden tan too!
Cycling Holidays in Italy
Let's take it up a gear in Italy! There is so much to explore in Italy, and what better way to see it than cycling through nature? From the sharp peaks of the Dolomites in the north-east, to the sandy island of Sicily, whether you are riding for pleasure or passion, there is a part of Italy to explore.
Puglia, in the southwest of the country is a well-known haven for cyclists. Many people head to Tuscany, the popular destination offers both the city and vast green fields and lakes to explore on bike. Don't panic, there is plenty of wine-tasting to be done as well as cycling, there can't be all work and no play! Although try to avoid high summer when the Italian sun is at its fiercest. April through to the end of June and September to October are the best times for cycling in Italy.
So there you have it, the very best of healthy holidays that are on offer, so what are you waiting for? Grab an airport transfer to Heathrow and get on that flight!