New style banner adverts and stands are really making waves because they're so good at catching people's attention. These stands are a low-cost way to tell the world about new products you have. They can also work to tell the world about a sale you're having. At the very least they help you with your branding so that customers know you're out there. They're easy to assemble so they can be taken on the road with you. In fact, many people use them in order to wow the crowds at exhibitions.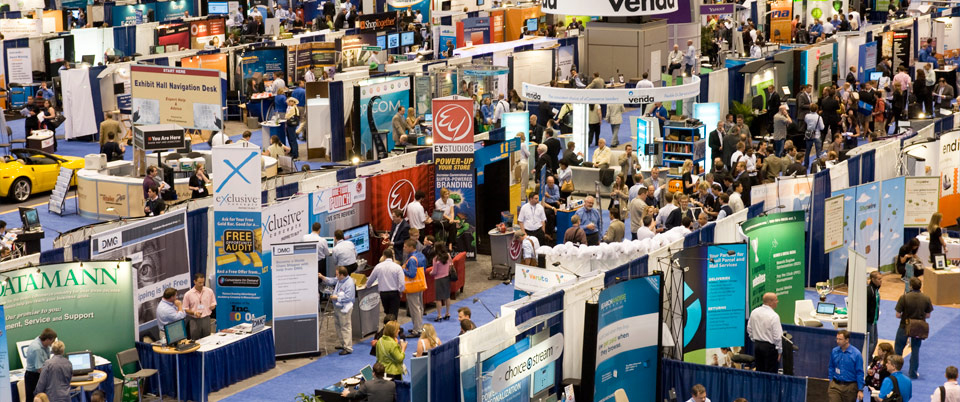 Get More Customers at Shows
Banner stands are converting customers every day. They are easy to bring with you. Some of them come on rollers, meaning you just push them to where you want them to be. Then you pull the base up, and the graphic can be seen all over the venue. The whole process only takes minutes, and the display is protected. Tension stands are fastened to the base and operate slightly differently. You'll want to see them both in action before you make a decision on which one to get. Contact a vendor today and they'll be able to go over all the different options you have with banners, including stands.
Stand out and Win Converts
You may decide to go with a large size for your stand. In a sense, bigger is usually better when it comes to graphic displays. You're going to be fighting it out with a lot of competitors in a large venue. You'll want to stand out if you can. Trade shows are brimming with prospects who are actively seeking vendor solutions. Many of them are the perfect prospects for your solution.
You need to build your stand in such a way that your prospects immediately recognize your value proposition. Flash graphics are great, and they lead people to your display. Still, your messaging needs to be clear. Those who immediately understand what it is you offer and who you are will likely become customers. The messaging makes all the difference in the world. Many times people will make their adverts flashy, or they'll focus on being clever. That's fine, but if people aren't buying, there's no point in it. Forget your ego and always go with effective branding and messaging. Sell enough that your trip to each show turns a profit. That's the way you'll be able to keep doing shows.
Tracking your results is always going to be an important idea. How you do that might vary, but put some sort of system in place. You can change adverts to see if they perform better. The costs of stands are cheap enough you can easily use alternative versions at different shows. If you think the crowd at a show is likely to respond to a certain message, then make up a specific sign. That's an extremely cost-effective form or marketing that can be tracked. That's what these stands are built to do.