It's perhaps the single most common question and grievance when it comes to those who are not entirely won over by the idea of shopping online – how to ensure you buy clothes that actually fit? And it's a very fair question too as one of the most important parts of the conventional clothes shopping process is of course trying them on. In fact, most people going out to buy the latest women's fashion wouldn't even think about going ahead with a purchase unless they have tried it on first, so what exactly it should a person do if they plan to buy online?
Well, the good news there is that with a little common sense and proactivity it is indeed perfectly possible to buy all the clothes you could ever want online and ensure every single one of them fits like a glove. It's just a case of taking nothing for granted and making no presumptions prior to making your purchase, but rather using the information available to you and injecting a little savvy into the process.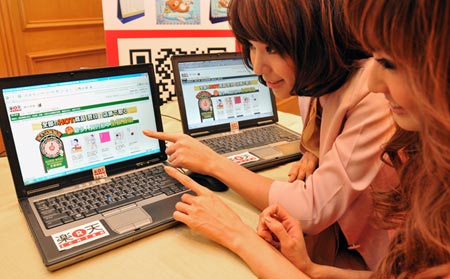 Here's a quick overview of a few essential tips from the experts at www.bellafashionqueen.co.uk on how to ensure that everything you order online fits like an absolute dream:
1 – Measure Up
First of all, if you have fallen into the trap of assuming that just because you were a size 10 back in 2001 this still means that you are a size 10 today. What's crucial to remember is that even if your weight for example, doesn't change over the years, chances are your body shape will. As such, before getting into buying clothes online it is a good idea to get that measuring tape out of retirement and give yourself a good once over from top to bottom, just to see how things have changed.  You might find you're absolutely delighted with the changes that have taken place or alternatively it might be slightly less pleasing, but in any and all instances, you need to know exactly what size you are before you can hope to order clothes that will fit you to perfection.
2 – Do Your Homework
If you have ever found yourself in a situation where you try on something in a size 12 and it is in reality no bigger than a size 8, you'll probably understand the importance of doing your homework. In this instance, what we're talking about is taking a look online and carrying out at least a little research into the business or brand you plan to do your shopping with in order to find out exactly what their interpretation of a size 12 really is. With just a quick web search, you can tap into the advice and opinions of other people who will have found out on behalf of you and everyone else exactly what the brand in question means when they say size 10.
3 – Be Realistic
It's something we've all done plenty of times before – we buy something which we know is probably at least a bit too small for us either as something of a challenge to fit into, or to make us feel like we are in fact a smaller size than we are. This is something you may be able to get away with when shopping in a store, though when shopping online, to order something that is up almost definitely going to be too small for you could be a terrible idea. It's a case of being realistic with what you buy and understanding that taking chances is not a good idea when you cannot try the things on in-person.
4 – Can You Return It?
Sooner or later, the time will come when pretty much everyone out to buy women's fashion will shop online for almost everything they buy. Needless to say therefore, it is inevitable that most of these people will also occasionally find themselves with something they either do not like or cannot wear for comfort or practicality reasons. When this happens, you really need to know that you can return it for either a refund or replacement just as you would on the high street.  Most online retailers these days have fantastic returns policies in place, but this is the kind of thing you really shouldn't take for granted but should instead look into prior to making your purchases.
5 – Give Yourself 24 Hours
Last but not least, always be sure to avoid the temptation to cut those tags off straight away in order to give yourself a good 24 hours or so just to make sure you are happy with what you have bought. After all, it's no secret that you are a slightly different shape during one time of day than any other, so you might want to give yourself time to see how you really feel in your purchases.