Home to tranquil seas, gorgeous beaches and rolling greens, the Caribbean is the ultimate holiday destination. If you're an avid golf fan, or even a seasoned amateur, there are fewer more beautiful places to play golf in the world. The food, the weather, the incredible scenery, topped off with a generous helping of world class golf courses; what more could you want from a golfing vacation?
Moreover, planning your Caribbean golf tour need not be a stressful endeavour. This guide will walk you every step of the way.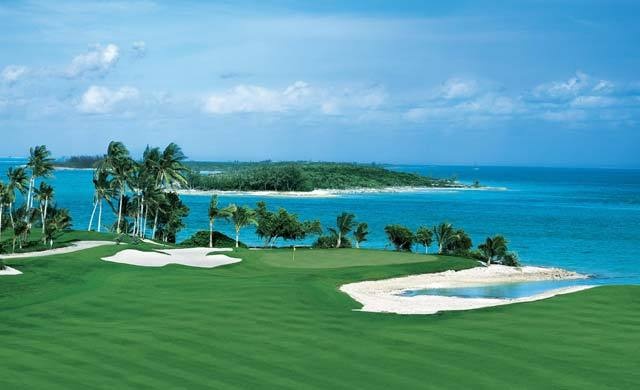 The Destination
Choosing which Caribbean island you plan on visiting is arguably the most difficult part of the process as each offers its own unique take of Caribbean culture and experience. Even within this relatively small part of the world there is an eclectic mix of islands offering everything from bustling cities to tranquil seaside towns.
Jamaica is a particularly popular destination, home to dozens of luxurious resorts. Alongside world class golf, the island offers visitors an exciting blend of Caribbean culture, music and great food. The Turks and Caicos, on the other hand, offer golfers a far more relaxing experience, coupled with some of the best scuba to be had in the Caribbean. Other popular destinations include St. Lucia and Trinidad. Visit www.coralgardensdirect.com for more inspiration.
The Resort
Which resort you choose will largely be influenced by your party and the type of golf vacation you are in search of. Across the Caribbean there are many varieties of resort, ranging from family friendly all-inclusive holiday resorts to dedicated golfing destinations.
Most resorts provide an eclectic mix of activities for all ages, so whether you are travelling with the family or the friends, there is something for everyone. Activities include scuba diving, horse riding, cycling and a number of sports. There is no chance any of anyone in the party getting bored!
Most resorts are all inclusive, meaning you won't have to worry about finding food or drink whilst you are on holiday. Prices typically correlate to how many stars the resort has, meaning there are still plenty of options if you are on a budget.
The typical Caribbean holiday from the UK lasts between ten days and two weeks, so ensure the resort you choose has an interesting selection of restaurants and entertainment. Several have weekly rotas for their menus and entertainment schedules, as the Caribbean is a popular short-haul destination from the US.
The Golf
Whilst you'll be welcome to take your own clubs, most resorts offer club hire. Only the most exclusive require memberships, meaning you'll be able to have your pick of the courses once you arrive. As in the UK, you'll need to book a tee-off slot and will be expected to wear smart golfing attire.
Many resorts also offer lessons for golfers of all abilities. That family holiday may be the perfect time to spark your children's interest into the game or brush up on your own skills and improve that drive.
The Time of Year
The Caribbean has an enviably gorgeous temperature all year round. The best time to visit is usually considered to be between December and April, when temperatures are slightly lower, it is drier than the summer months and also less humid. Between May and late October you can expect periodic heavy rain, and hurricane season runs from July to October.
If you want the best value for money, early summer or early December is probably the best time to travel. The islands will be less busy and the temperature very pleasant.
The Travel
How you get to the Caribbean will naturally depend on which island you are travelling to and where you are travelling from. From the USA, many of the islands are reachable within a couple of hours. From the UK, the average flight time is between nine and ten hours. Direct flights go out of most major airports.
At the other end, most resorts organise shuttle transfers for you and your party between the airport and the resort. Alternatively, vetted taxi services run out of each Caribbean airport meaning you can travel directly to your resort in your own private vehicle. Be careful to only use official taxis and shuttle transport.