When on a camping trip, it is important to be prepared to ensure you have a fun and safe adventure. Leaving something behind can cause unwanted stress or negatively impact your trip. So whether you are headed out for a weekend getaway or venturing out for a longer trip, having a comprehensive checklist will help you prepare.
To help with this, here is an RV Packing Checklist including checklists for departure, basic maintenance tools, general camping equipment, kitchen, basic first aid kit, clothes, personal items and relaxation must-haves.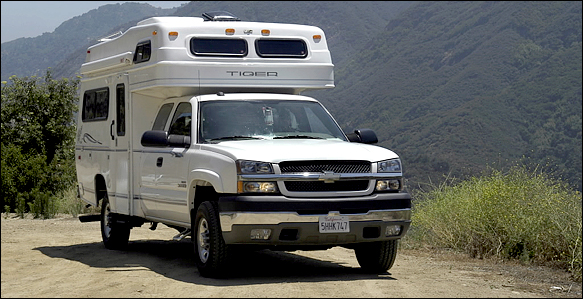 Departure Checklist
Awning secured
Check if inside weight is distributed evenly
Check lights/turn signals, brakes, tires, roof rack and engine oil
Hitch secured
Secure all loose items
Basic Maintenance Tools Checklist
Batteries
Duct tape
Extra washers
Extension cord
Flashlights
Fire extinguisher
Gloves
Jumper cables
Leveling blocks
Light bulbs
Propane
Road Flares
Ropes
Shovel
Trash and recycling cans and bags
Water hose
Tire pressure gauge
General Camping Equipment Checklist
Alarm clock
Backpack
Basic Tools (hammer, screw driver set etc.)
Bedding pillows
Binoculars
Blankets
Compass
Emergency whistle for each person
Extra batteries
Flashlights
Firewood and firewood cutting tools
GPS
Maps
Sleeping bags
Weather radio
Kitchen Checklist
Aluminum foil
Bottle opener
Bowls
Can opener
Cleaning supplies
Condiments (salt and pepper)
Cooking oil
Cups
Forks
Knives
Matches
Mugs
Plates
Pot and pan
Sponges, rags and towels
Spoons
Tupperware
Utensils
Zip lock bags
Basic First Aid Kit Checklist
Antacids
Antibiotic cream
Antiseptic wipes
Bandages
Band-Aids
Burn ointment
Cotton swabs
Eye drops
Flashlight, extra batteries
Heat/cold packs
Nail clippers
Personal medications
Sinus medications
Scissors
Sunburn lotion
Thermometer
Tissues
Tweezers
Clothes and Personal Items Checklist
Brush
Caps, hats, gloves
Comb
Contact lenses, contact solution, prescription glasses
Deodorant
Hair dryer
Hiking boots, thick socks
Laundry bag
Mirror
Rain gear, rain coat
Shaving kit
Shoes, socks
Sleepwear
Slippers
Sunscreen lotion
Swimsuits
Shampoo and conditioner
Soap
Toilet paper
Toiletry kit
Toothbrush and toothpaste
Towels
Undergarments
Warm and cold weather clothes
Relaxation Checklist
Badminton
Baseball, gloves, bat,
Basketball
Bicycles
Board games
Books
Boogie boards
Cards and games
Cross-word puzzles
Dice
Dominoes
Fins
Float toys
Fire Wood
Fishing gear, bait
Frisbee
Kites
Goggles
Golf clubs
Lanterns
Lawn games
Life jackets
Lounge chairs
Pens and paper
Remote control toys
As the saying goes, "Better safe than sorry". Next time you are packing for an RV trip, make sure you go through this checklist. It will ensure you are fully prepared for whatever the road brings. Follow the list, print out a copy for reference, bring it with you and say hello to an awesome RV trip!
Written by the staff at Quality RV. They service the whole state including St. Louis, Kansas City, Columbia and the Lake of the Ozarks.