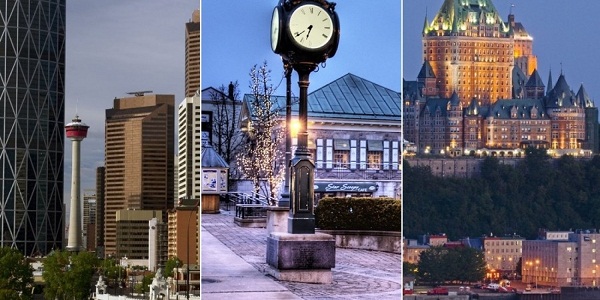 The Great White North, as it is known to many, is a wonderful place to live for many reasons. However, as with all nations, there are a few places that are just a little better than others. This article takes a look at some of the best places to live in Canada, taking into account a number of different factors.
Boucherville is a small city that enjoys low unemployment rates in addition to high incomes. This makes it ideal for those who are looking to purchase their first home, such as people who have recently graduated from college or those who are looking to start a family. The low house pricing also helps, plus it has a strong sense of culture. Couple all of that with the excellent range of transportation options and you have a wonderful city that should be high on the list of places to live in Canada.
Ottawa, ON
Ottawa is one of the larger and more well-known cities in Canada and it offers a wide range of advantages to people who are looking to move home in the country. It enjoys far better weather than many other cities in the country, in addition to providing excellent access to healthcare. This makes it a good choice for those who are required to take regular trips to the hospital. You will also benefit from low taxes and, potentially, high income job roles. However, the city does have a small unemployment problem, so it is worth checking if there are jobs available that suit your skillset before making the move.
St. Albert, AB
St. Albert is another small city that offers a wonderful sense of community that you simply won't find in many of the larger cities in Canada. It enjoys a very low crime rate, likely due to the low levels of unemployment and the fact that many people who live there enjoy a fairly high wage. It also offers superb access to healthcare in addition to a bustling artistic and sporting community that is ideal for those with an interest in culture.
Stratford, ON
Another small city that is most notable for the low rates of taxation, easy access to affordable healthcare and the fact that transportation options are abundant. This makes it ideal for those who don't drive, plus the fact that it is another small city means that you will begin feeling right at home almost from the moment that you arrive.
Saanich BC
Saanich BC, which is a municipality located in Victoria BC experiences the most mild climates during the winter. Because of this and the endless amounts of outdoor activities make it one of the best places to live in Canada. Saanich real estate agent Cal Faber is your go to source of for homes for sale in Saanich BC.