Spend your Sunday afternoon exploring London's lovely markets where you can find everything from fresh flowers to food, modern art to antiques and clothes to curios. Round off your weekend finding a few bargains along the way or look for a delicious street food lunch. Here is a list of some of the Sunday markets in London that can make your weekend shopping experience more exciting.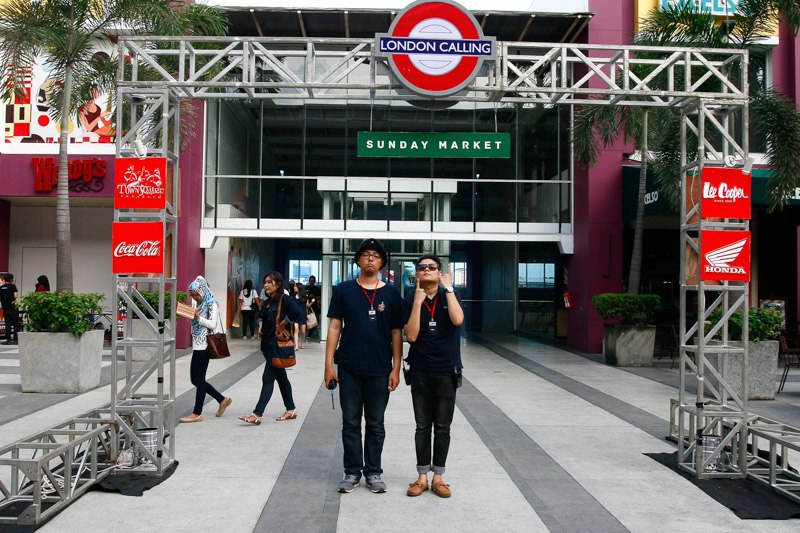 Brick Lane Market
Specialises in: clothing and accessories
Brick Lane market is an attraction in itself. This East London flea market has plenty of stalls that sellantiques, second-hand furniture,vintage clothes, bric-a-brac and lots more at bargain prices.Sunday is the best day to visit the market.The market is in many ways full of surprises, a bit ramshackle, noisy and fully packed with several stalls.When visiting, do not miss the opportunity to stop by the many quirky shops situated in proximity as well as Rough Trade East; one of the London's best independent music stores.
Camden Lock Market
Specialises in: food and gifts
Camden Lock Market is a favourite shopping spot amongst both locals and tourists. Selling fashionable products, vintage items and a delicious selection of food, the market is a very creative and cultural hub of the city.Your shopping in Camden Lock Market cannot be complete without tasting finger-licking street foods from around the globe. Not only this, shoppers also get the chance to meet the artists and creators behind the unique crafts that'son offer.
Chapel Street Market
Specialises in: food
A daily street market in London, the market primarily sells fresh fruits, vegetable and fish but you can also find boutiques with clothes and household goods. Covering a distance of 2-3 blocks, this sprawling market has stalls selling delicious burgers and French cheese and many fresh produces. On Sundays, Islington farmers market is also held here offering a great selection of local and organic foods. Before visiting make sure to carry some cash since the ATMs on these streets are pay per withdrawal only. The market is just few steps away from Angel Tube and the N1 centre.
Columbia Road Flower Market
Specialises in: flowers
Established in 1869, this beautiful and visually attractive flower market is located in East London. Columbia Road Flower Market completely transforms the streets into an oasis of foliage and flowers on Sundays, selling everything from bedding plants, herbs and shrubs to 10 foot banana trees.
Besidethis market, you find various independent galleries and shops selling amazing potteryand perfume.Numerous pubs, cafes and restaurants in the area let you indulge in traditional English food and Italian delis.
If you are travelling to London for a short stay, do not miss to explore these markets to get familiarised with the finest aspects of the city, find the perfect gifts and of course enjoy a quick bite.