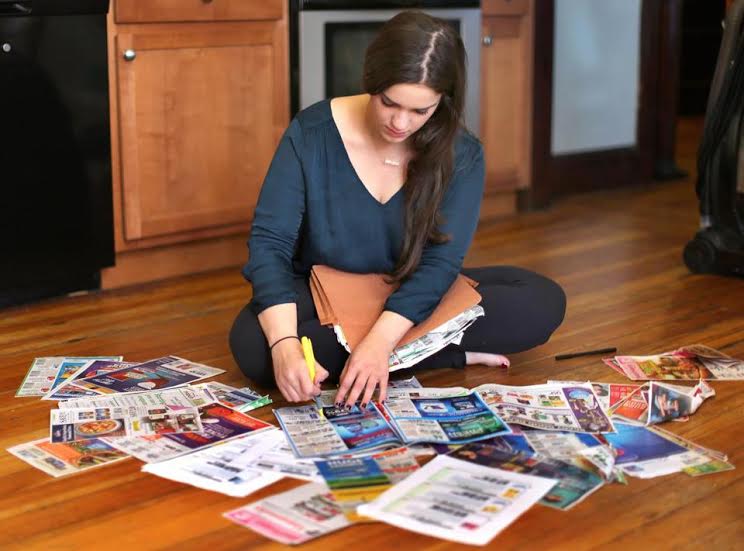 For every college student, managing their finance is the biggest challenge in their fun filled life. Most of the students have a limited fund to manage all their needs and limited knowledge about how to get things done within the budget. It is really tough for them to manage everything for the first time when they are on their own. Now they can make use of coupons to save themselves in such situations.
With the help of voucher codes, students can easily get everything that they need and also save some money to fulfill their little wants. So go through the tips below know how students can save money on a wide category of products.
Groceries & Food: When a student enters the college life, one of the most important things that they are left to handle is their food. All of a sudden handling things makes them realize how expensive it is to buy groceries and food. So better follow these tips and save on your food.
Stack coupons – One of the best ways to save money is by combining the store coupons with that of the manufacturer ones. This is known as stacking. You may need to spend a little time to find the right deal. Some of the local supermarkets allow stacking of coupons and you will be able to save well on food. This will be an affordable option compared to visiting stores on campus. With a number of mobile apps available, it is very easy to stack coupons and stack them directly.
Bulk stocking- When you are living in a shared rooms, you may end up with limited space. But, it is one of the best ways to save some money. Stock products that are costly and needs less place.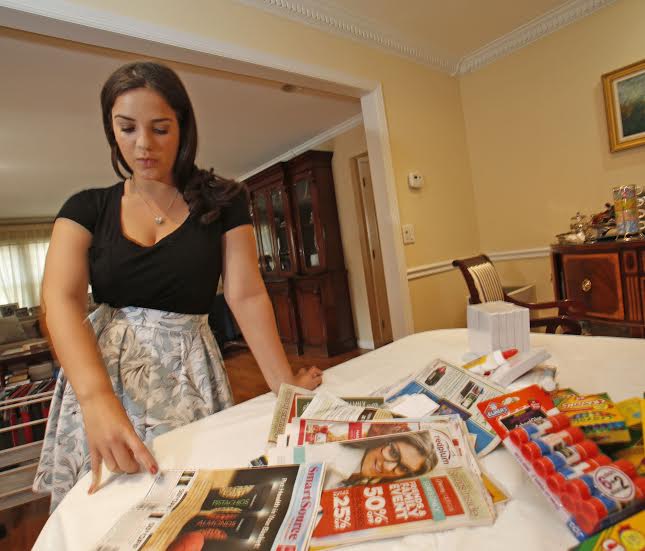 College supplies: When it comes to college students, the cost of textbooks, notebooks, tablets, computers, backpacks, etc sums up to a big total. So once again you can use coupons to save big. Apart from saving on groceries, coupons will help you out in other ways.
Shop online, use promo code- If you have never used a promo code then let me tell you that promo codes are the online form of coupons. As you use coupons at stores, use promo codes when shopping online. You need to enter this code when you are going through the checkout process. You will find a number of coupons during the beginning of the academic year.

Rent your textbooks- The price of textbooks have touched the sky in past some years. So better rent your textbooks. A number of rental sites are present now which provides textbooks at low cost. To save some money, you can use promo codes on this site.
Go for daily deals- There are some sites which provide daily deals on a number of products like furniture and backpacks. They give away vouchers for local stores. So better go for them to get things at discounted rates.
Clothes: Most of the students try out new trends during the college days. It is the time when they get to decide independently about what to wear. So the thought to shop more sets in their mind. This is where they need coupons.
Go for flash sale- Many of the fashion stores offer products at cheaper rate using coupons. The coupons are available for a very short time and come with some amazing deals. So better catch them before they go.
Rent clothes- If you have to get ready for an occasion, you can better rent a dress rather than spending hundreds of pounds. This can be the best option for those students who wants to have a designer outfit for a fraction of a price. The only thing you need to take care is to return the dress in the same condition.
Entertainment: Most of the students lose the track of their expenses they suffer when they are out. It leads them spending out of the budget. Planning and using coupons will help to solve this problem.
Look for student discount- Look for coupons and discounts for shows, movies or concerts. It can be little tough but will be worth finding. Most of the theaters offer a good discount for students just by showing up the ID card.
Look for coupon sites- Coupon sites provides a number of offers for different entertainment elements for students. You can look for deals at Dealslands.co.uk for different places like museums, clubs, pubs, etc.
So follow these tips and tricks and get the best out of your student life.