Packing your things properly is very vital before moving. How you pack your china and glassware will depend if you are moving locally or on a long distance. You will have to make sure that extra care is applied on these fragile and valuable items while you move. In packing precious items for a long distance move, make sure to use dish packs made specifically for this sort of items. These strong corrugated cartons which are sold by plenty of Toronto movers are ideal for packing china and other glassware.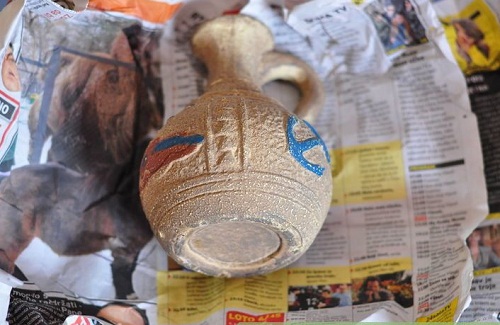 General Packing Strategy
Every piece of glassware must be individually wrapped using clean news wrap. Take sheets of papers and wrap them on the item beginning at the corner, wrapping diagonally tucking in the edges as you wrap. After which add another layer of new wrap that will work as the other wrapping. This will be enough to provide baseline protection for each item.
Use the substantial amount of news wrap as much as possible all over the fragile items such as china and glassware.
Flat China and Glassware
Using old newspaper, place double layers at the boxes you will be using for packing flat china and glassware. After wrapping each item, place plates, and large platter at the bottom of the box then create layers of wrapped glassware. The spaces should be filled with crumpled newspaper to offer cushioning.
Layering Bowls
Bowls can be placed at the bottom or the middle. They can be wrapped the same manner as with the other pieces.
Big bowls can be grouped together in twos or threes, and placed upside down. While shallow bowls can be placed on the edge of the dish pack.
Odd Shaped Dishware
Depending on the weight of this glassware, you can place them in the bottom or middle. Use the same way of wrapping with plates. Cover sugar bowl lids with tissue and put the upside down and cover with the bowl then place them either in the middle or top. Use extra padding for cup handles, place the cups with handles facing the same direction and upside down.
Cups
Cups must be individually wrapped; its handles must be wrapped with additional paper wrap. In placing them in the box, they must be positioned upside down.
If you are using a cell divider from dish packs, you will have no trouble packing. Or else, wrap your cups with another layer of newspaper wrap and put them on the top layer positioned upside down. Just make sure that the handles of the cups are facing the same direction.
Contact Cargo Cabbie for more information on safely packing and moving your china and glassware.