In the age of emails and instant communication across the globe, it is easy to dismiss the act of sending out a letter as an out-dated task that no longer has a place in the modern world.
However, is this really the case? When we look at it in more detail there are definitely some situations in which the power of a traditional letter can't be beaten.
Some People Simply Prefer It
Have you ever stopped to consider that some people simply prefer to receive a letter than an email or phone call? It is easy to assume than this only applies to older people who don't use modern technology but is this the case?
The timeless pleasure of seeing a letter drop through the letter box is still one of those things that many people love to experience. In a lot of cases, the person will then pay more attention to the letter in their hands than they would do with a virtual message.
So how do you know which people would prefer a letter and which wouldn't? The truth is that there is no easy answer to this question, unless you decide to come straight out and ask each person what their preference is.
Another approach is to understand the demographic you are interested in. For example, young technology fans are less likely to appreciate a letter than older people who like to read books and magazines.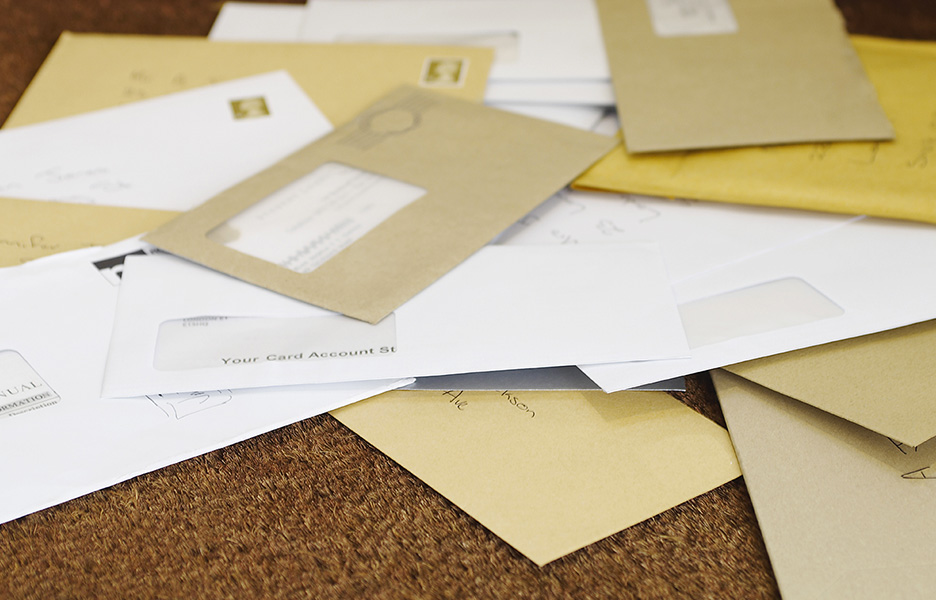 You Can Make It Personalised
No matter how hard you try to make marketing emails personalised there is no getting away from the fact that this is an impersonal way of getting in touch with potential customers. We all know the feeling of opening an email and realising that the same message was sent to hundreds or thousands of people at the same time.
On the other hand, the act of opening a letter and reading it remains a personal experience. It is a lot harder to imagine that thousands of others are reading the same letter as you than it is with an email.
Those little personal touches such as using the person's name seem somehow more authentic when they are done on a physical letter. The more personalised you can make your marketing the more chance there is of it making a positive impact.
Make Sure It Gets There
When you send out a big batch of marketing emails you can be pretty sure that a high percentage of them will either go straight into the spam folder or else get deleted almost instantly. This can make email marketing a uniquely dispiriting experience.
When it comes to sending out traditional letters the first step is to get the details just right by using an address finder tool. Once you are sure that you have the right details then you will feel confident that the letter is going to land in the hands of the person who is meant to read it.
This can make a marketing campaign seem a lot easier and more enjoyable for everyone carrying it out. It is easier to stay with a positive outlook when you know that you aren't wasting your time.
You can get started easily by making certain that you have the right details and then confirming them using an address lookup process.
Include a Physical Gift
When sending out emails to promote a business it is common to include a virtual voucher or money off coupon. This is great but don't you think that most people prefer to hold a physical gift or voucher in their hands?
We still tend to think of something as being more real when we can hold it and touch it. Of course, the added bonus in this case is that you can choose to send out thoughtful little gifts that simply can't be delivered virtually.
A nice little fridge magnet, car sticker or key ring won't cost you much money when you buy them in bulk for gifting to customers. However, a thoughtful gift like this could get the person on your side right away and with very little effort on your behalf.
Everyone loves to get something for free and this is even more exciting if you see it land on your doormat in the morning. A letter containing something decent for free can brighten up anyone's morning and put them in a good frame of mind to consider the offer accompanying it.
Don't just dismiss the idea of sending out traditional letters. This remains a powerful and highly versatile way of getting in touch with customers in a way that may very well suit them.