Many businesses are beginning to turn to VoIP services for their daily communication requirements. SIP trunking makes it easier to adopt this type of platform. But what are the other benefits that SIP trunking can offer to forward-thinking companies?
Cost
Telecom solutions are rarely cheap, particularly for businesses which require access to services that can support a large number of inbound and outgoing calls on a sustainable basis.
Whilst call charges can be a burden, it is the cost of line rental that often makes the biggest impact, because acquiring multiple connections to a single premise can be costly. This is why the adoption of SIP trunks is often seen as so desirable in the business world, particularly amongst those who are wise to the benefits of VoIP.
Businesses can use a single line with a broadband connection to support many concurrent calls through SIP trunking, rather than having to be restricted to one or two channels per line as would be the case when relying on analogue or ISDN connections.
Because fewer lines need to be rented it is possible to keep costs lower whilst also making savings in other areas, such as hardware. Whether you have an established in-house PBX or no such setup available, SIP trunking can be used to remotely host impressively functional and scalable telecoms solutions that will keep you connected and put you in a better position to manage calls.
Contractibility
A business has to present itself to prospective customers and clients in a variety of ways, whether via a website, print ad or face to face meeting. In spite of emerging technologies facilitating this, there are also many people who still prefer to hold a phone conversation before they commit to a sale.
With SIP trunking you are not only able to remain completely contactable so that existing customers can get in touch, but can also broaden your potential pool of clients by harnessing numbers to which you might previously have lacked access.
Non-geographic numbers, freephone services and premium packages can all be applied by an SIP trunk provider with minimal hassle, thus making sure that your business appeals to a national audience.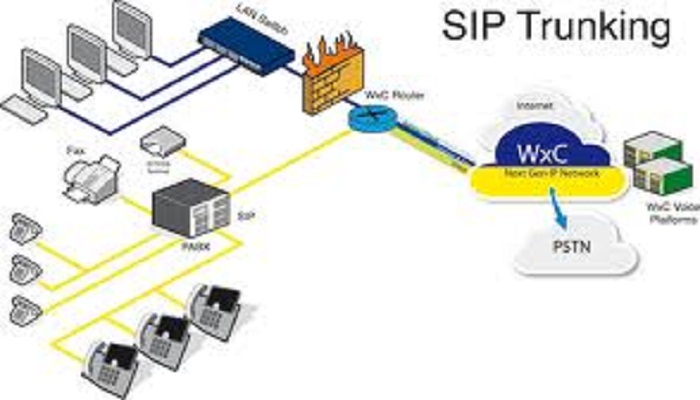 Because SIP trunking allows you to access remotely hosted services, you can also keep contact numbers consistent even if you have to move premises.
Advanced call forwarding provides excellent business continuity and means you do not have to start from scratch when it comes time to relocate.
If you are concerned about call quality then you really need not be, since VoIP calls are not especially bandwidth intensive and so even a relatively basic business broadband connection can support this type of service without compromising audio or resulting in dropped calls.
When compared with analogue telecoms services, it is easy to appreciate why SIP trunks have become such a hot topic in the business world. The companies that adopt this type of communications solution will be putting themselves at the forefront of an emerging market and eventually all calls will be made via an internet connection, so early migration is sensible.
Dan Ingram is a writer who specialises in covering telecoms and online technology. You can click here to find out more about SIP trunking and other VoIP services that could help your business.