There is little doubt that the stressful lives of parents directly affect their kids. This is because time for such couples to spend with their kids always remains at a premium. This situation is not healthy for either the parents or their kids.
There are many terrible fallout's of this neglect of children who have every chance to go wayward, fall into bad company and take up vices. Lack of bonding between parents and kids exacts a heavy price.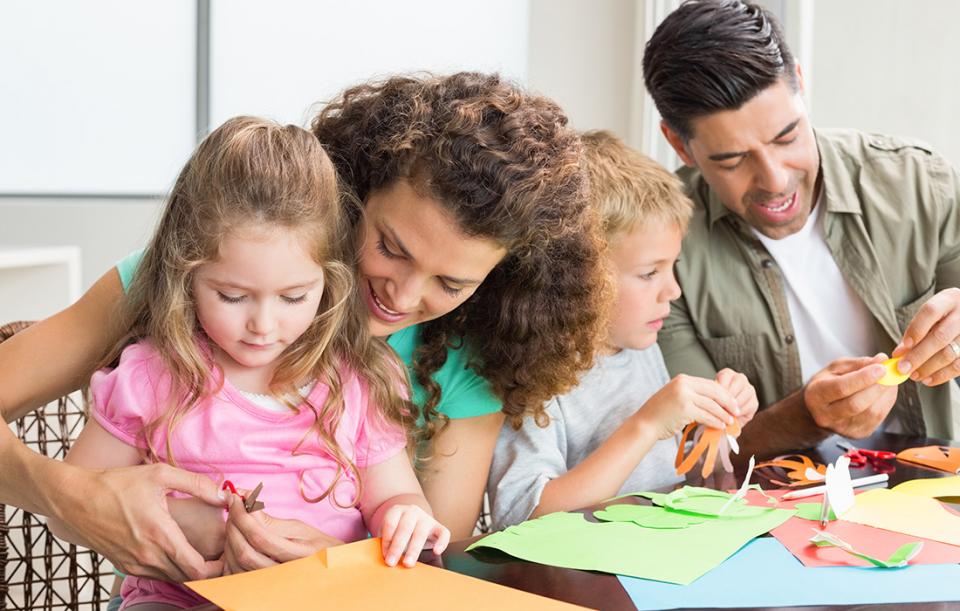 The necessity of parents to bond better with kids is a dire necessity in the present times, especially with joint families breaking up and increased pressure on nuclear families to find time to guide their children.
Howsoever busy you are in your profession, taking a step towards spending quality time with kids is not something unachievable. There are ways and means to bond with kids to make the relationship more meaningful.
Let us see some of them:
Listening: What does a kid want when, after spending time with a caretaker at home or being ordered around by other family members the whole day, he waits for his or her parents to return from work? To recount what all happened during the day, to exchange notes, and to get some words of praise and encouragement from parents. So, the first important tip is to give an ear to your kids without any interruptions. Listen to what they have to say, sort out their problems, if any; and give their morale a boost by praising and encouraging. You don't need to devote more than 15 minutes on it. This positive attention goes a long way in instilling confidence in youngsters and makes them feel wanted.
Play: Kids remember their toddler days, when parents used to play with them. But as time passes and kids grow, parents stop this activity. This comes as a disappointment to kids and, in the absence of togetherness, puts a strain on their relationship with parents. Depending upon the kids' age, parents must set aside some time for playing, be it cycling, indoor games or even coloring a book together. This strengthens the bond and boosts self-esteem.
Interactive activities: It is the responsibility of parents to teach their kids work ethos and general conduct to adjust to society. Parents should encourage activities, such as cleaning up rooms, lending a hand at house chores, buying groceries, etc. This inculcates a sense of responsibility and teaches teamwork early on in their lives. It also hones their decision-making abilities.
Cuddle time: For kids, hugs and cuddles are most important in bonding. So, parents should make it a point find opportunities for this. Parents should try and hold them near, snuggle in their bed with them, read them a bedtime story, kiss them goodnight, and the like. It will make them feel loved and will help relieve stress and anxiety.
With kids falling into bad company, the need to bond better with them assumes great importance. Parents must give quality time to their kids and become their friend, guide and philosopher.