The roofing industry, like so many others, is ever changing and growing. Roofing is a basic and essential necessity, and it must also withstand the changing times and needs of people. Advancements in technology are being applied to construction and roofing to make homes safer and more efficient. If you want your roof to be in the trend, read below for some roofing advancements that you must watch out for in 2017.
Today's homeowners recognize the values of a green home, not just to their wallets, but also to the environment. Recent technological advancements allow energy saving techniques in construction, from the ground up to your roof. Radiant barrier roof sheathing can be used to reflect the sun's rays, and keep your attics and your homes cooler. Cooler roofs can help conserve energy and extend the lifespan of your roofs.
Green roofing can also be a system that involves a high quality waterproofing and drainage system, a lightweight growing medium and plants.
With the movement toward energy efficiency, solar panels are growing increasingly popular for residential homes. Aside from solar panels, however, there are roofing technologies that you can use for your homes to harness the energy provided by the sun's rays.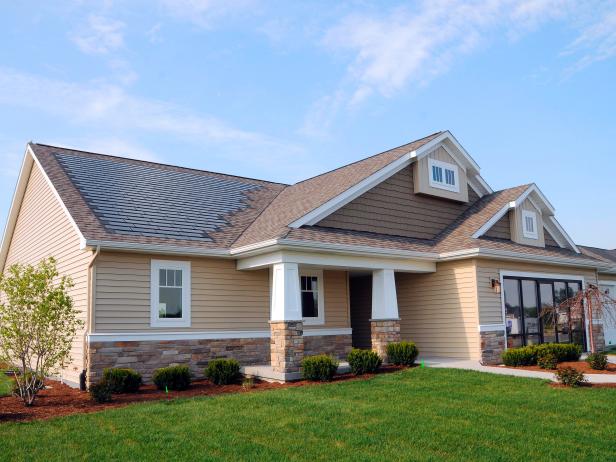 Photovoltaic roofing systems, tile solar roofing and solar tiles and shingles harness the sun's rays to generate electricity that the household can use. The trend is toward seamless integration of solar harnessing tiles into the roof without using the bulkier solar panels.
Solar heating plates in roofs can be used to absorb the heat of the sun's rays and use it to warm the house, efficiently cutting out the need for heaters and warmers. It can also be used for water heating, further reducing energy costs.
Technology has now made it possible to protect your roofs from fire. Although tiles and metals stand a good chance against fire damage, they can escalate the intensity of a fire. Volcanic rocks are considered for use as roofing materials to stop the spread of flames in the event of a fire.
Durable and waterproof flat roofs.

New types of flat roofing are emerging made of PVC and TPO fabrics. With these materials, flat roofs have become more durable and more waterproof, making it easier to adapt for residential homes.
Roofing protects the home and its inhabitants from the harsh elements of the weather. The new advancements on roofing technology allows it to be more than a home's cover. Contact a roofing expert, and take advantage of technology that would turn your roofs to more than just a protector of your interior. Let your roof be an active part of your home and be surprised at how much you can save money in the long run!
Written by True Son Exteriors, the best contractor for roofing in Columbia, MO.