Everyone looks forward to Halloween because of the fun parties, creative costumes, and, of course, the candy. However, no party would be complete without great drinks to keep the conversations flowing. Here are the top Halloween drinks you can serve at your next Halloween party.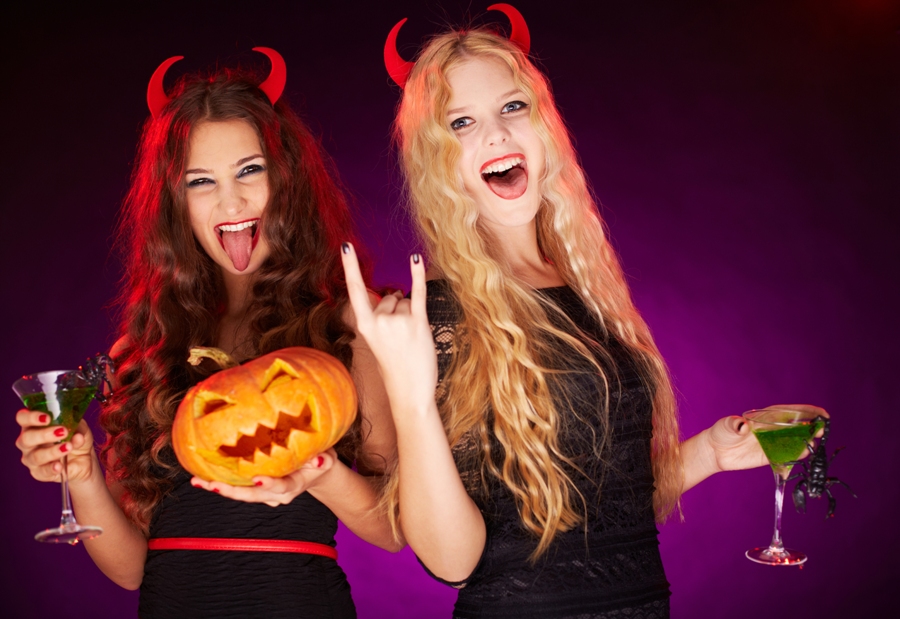 Dark and Stormy Drink
It's not that bloody, nor does it cause anyone to shoot flames. The Dark and Stormy drink is strong enough to make anyone share their scary stories.
Ingredients:
60 mL dark rum
90 mL ginger beer
15 mL lime juice (optional only)
Mix the rum, lime juice, and ginger beer in a glass of full ice cubes. Serve cold with a lime wedge.
The Zombie
Limit serving this drink to only two glasses per person. Be strict unless you want to use you ghost blanket as a costume when you faint.
Ingredients:
15 mL white rum
45 mL golden rum
30 mL dark rum
15 mL 151-proof rum
30 mL lime juice
1 tsp papaya juice
1 tsp pineapple juice
1 tsp fine sugar
Mix all of the ingredients except for the 151-proof rum. Pour the solution into a tall glass that is ¾ full of ice. Pour the 151-proof into a spoon and gently dip it under the surface of the drink. Light a match, it will surely burn. Garnish with mint and fine sugar.
Bloody Orange Cocktail
You won't get scared by how it looks, but you will be frightened by the number of times you will want to drink it. It's so good you'll keep coming back for more.
Ingredients:
120 mL vodka
60 mL Licor43
240 mL Orangina (1:3 orange juice and club soda)
90 mL raspberry syrup
1 orange
Plastic syringe
Fill the plastic syringe with 22 mL of raspberry syrup and set it aside. Mix the Licor43 and vodka in a shaker with ice. Shake for 20 seconds. Add the Orangina and mix. Pour the mixture into glasses filled with ice and put the syringe in the drink. Add an orange wedge and serve.
The types of drinks you can serve at a party is limitless. Always remember to take into consideration the characteristics of the people attending the party. Are they hard drinkers? Do they only want to get a bit tipsy just to make the conversations a bit more interesting? Consult a catering company so that you'll be properly guided on the drinks you will serve.
Ryan Davis is the owner of Argyle Catering the best company for catering Jefferson City, MOhas to offer.