For many young players, a career in football is a potential golden ticket out of difficult backgrounds with few opportunities for advancement. As football agents like Chris Nathaniel of NVA Entertainment have identified, developing countries such as Ghana contain a wealth of unrealised talent that could flourish with the right guidance and support. This has caused us to reflect on some of the best 'rags to riches' stories in football where young players have undergone immense hardship before going on to become some of the all-time greats of the game.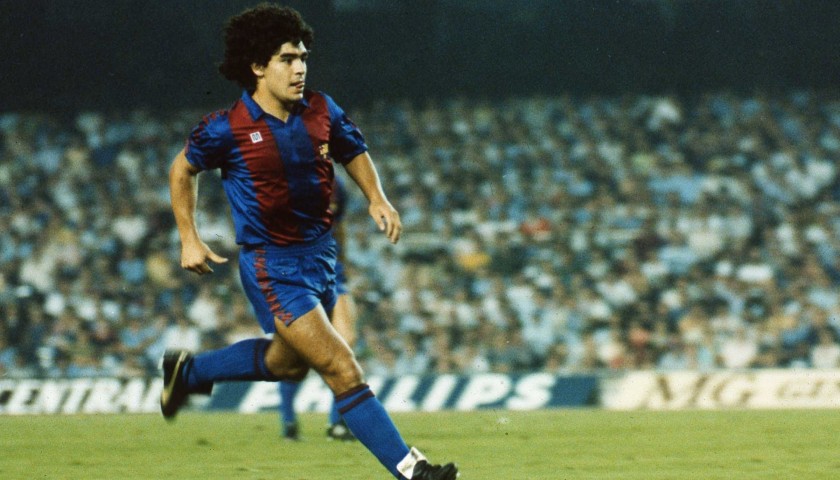 One of the greatest and most controversial players ever to play the game, Diego Maradonna, grew up in the poverty-stricken shanty town of Villa Fiorito, Buenos Aires, where it is said he shared one room with his seven other siblings. As one former neighbour said of a young Maradona, "He had nothing else but football….. He was shirtless and barefooted… He was just this street kid with a gift from God."
Another South American great, Brazilian Ronaldo, was born into similarly challenging circumstances on the streets of Rio de Janeiro and almost missed out on his chance to escape poverty for a career in football, when he was unable to afford the bus fare to attend a trial in nearby Flamengo.
There have been a number of African-born players who have struggled through immense hardship to succeed in the game, none more shocking than the story of former Fulham striker Collins John. John was born in Liberia, where his father was killed during the civil war in the country in the 1990s. After fearing for their safety and regularly going without food, John's family managed to escape to a Dutch refugee camp where they would settle. After scoring his first goal for Fulham, John celebrated with a moving tribute to his father and his family's past.
You do not look have to look as far afield as Africa and South America however for rags to riches football stories, as Ian Wright's journey prior to football testifies. Whilst not quite as extreme as others on this list, in his early twenties Wright had served a short sentence in prison and was working in a factory whilst living in relative poverty with his pregnant wife in London.