There are many reasons why more and more people are considering switching to an electric car, but one of the most prohibitive factors is the purchase cost. Here we are going to take a look at why electric vehicles cost more to buy, and if they will make you enough savings over time to offset the extra purchase price.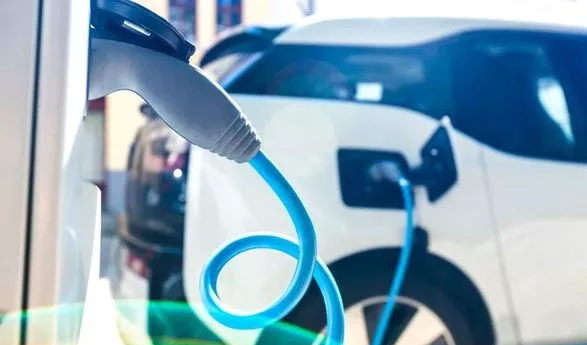 The Initial Cost
If you have had a look around and investigated electric cars a little, you will have noticed that electric cars often cost a little more to buy than their gasoline and diesel-powered counterparts.
There are a few reasons for this, but the biggest reason is the battery. Electric car battery cells are made from thousands of small batteries similar to the ones found in laptops. The cost of producing these batteries in such a high number adds to the purchase price considerably. Though this extra cost is often the factor that puts buyers off switching to an electric vehicle, the battery power is what will save electric vehicle owners money in the long run.
The Operating Cost
When it comes to operating costs, this is where electric vehicles excel. The battery may add extra money to the purchase price but is much cheaper to recharge a battery than it is to fill a fuel tank.
The price of charging varies throughout the country and will depend upon the electric vehicle you choose, but most vehicles will cost $4-$8 per 100 miles of range. This puts the average cost per mile to run somewhere around $0.06 per mile! This is a huge saving when compared to gasoline, diesel, and even bio-diesel.
Electric cars also have fewer moving parts, reducing maintenance costs. They do not need fuel filters, for instance, and do not need engine oil or regular oil changes. These reduced costs make electric vehicles much cheaper to run and will offset the increased purchase price very quickly. The more you drive your electric vehicle, the more money they save you.
This also gives you more money to spend on your car, and you can customize your electric vehicle in many of the same ways you can a traditional vehicle. Many electric car owners change their alloy wheels, add custom body kits, and tint their windows. If you are interested in window tinting then look here if you want Tesla window tinting for your new electric car.
Appreciating Depreciation
Many car owners, whether they own an electric or non-electric vehicle, fail to take depreciation into consideration. Many luxury sedans and SUVs struggle to maintain their value over time, with many losing more than half their value in just the first few years. Electric cars tend to hold their value for a longer period. The battery is the only major concern when it comes to depreciation, as this can become less energy efficient over time and after lots of recharging. These can easily be replaced, however, and many electric car manufacturers offer long-lasting warranties that let owners replace their battery after years of use, helping their car maintain its value as well as its efficiency.
As the technology that underpins electric vehicles improves, it is going to become increasingly difficult for cars powered by traditional engines to keep up. The low cost of charging offers huge savings on operating costs, making electric vehicles the cheaper option in the long-term.