If you have a special writer in your life, you probably know how difficult it is to buy them something other than a notebook. Although unique writing materials and quality stationery do actually make pretty great gifts, there are plenty of other things you can buy instead. So this year, jazz it up and wow your writer with one of these thoughtful gift ideas.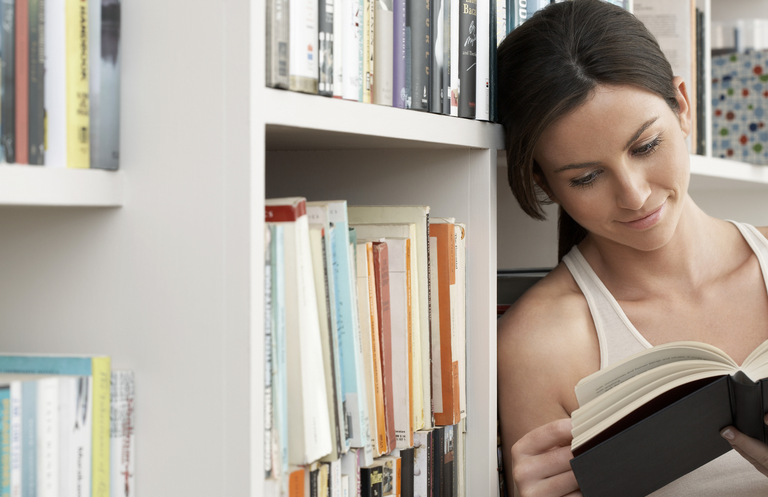 The Writer's Toolbox to Overcome Writer's Block
It is safe to assume that most writers experience that dreaded writer's block at some point in their career, and that's what makes this gift awesome. The Writer's Toolbox is designed to help writers overcome that mental block by using exercises, prompts, and creative writing games. This writing tool will get creative juices flowing and encourage writers to pursue their passion with vigor. Practical gifts for writers are not only thoughtful, but your loved ones will thank you for increasing their productivity too.
A Leather Journal They Can Treasure
This one is an oldie but a goodie. Although a notebook is usually what most people might turn to when it comes to gifting their creative friend, a leather journal takes this gift to the next level. There is something about the smell of writing paper and leather that just works. When combined with high-quality binding, this gift can top them all.
A Writing Course to Make Them a Better Wordsmith
Help your writer friend get accredited with an online creative writing course. Although you know your loved one is incredibly accomplished, they may be self-taught. Unfortunately, this often means that they don't have the credentials to prove their talent. An accredited course can help them gain credibility in their field, and they can also learn a thing or two as well. There are many different types of courses that can benefit writers. If your friend has mentioned a specific course in passing conversation, or a skill they wished they had, do your research and make that purchase.
A Subscription to Inspire Them
Many bookish subscriptions will help inspire your writer. For example, the Kindle Unlimited subscription allows readers to access millions of novels and thousands of audiobooks and is fantastic for bookworms. On the other hand, a subscription journal of the Month gives you regular access to brand-new literary journals. This subscription will expose writers to different types of literary magazines and inspire them to write about new topics.
A Domain Name to Give Them Credibility
If you know an emerging writer who has yet to create their own website, why not purchase a domain name for them so that they don't have to. Chances are, your writer has already thought about purchasing a domain name but hasn't got round to actually doing it. With a private domain name, your writer will have a branded platform to make their writing public. This gives them credit if they want to start a blog and is also useful for their writing portfolio. When purchasing a domain name for your writer, it is best to speak to them about it. Domains stick with writers throughout their career, and you want to make sure your writer is completely happy with theirs.