Woollen and other natural fiber blankets have long been prized for their versatility, durability, and comfort. For many years,  they were a  necessity, since they helped people, especially in rural areas, in protecting themselves from the cold and frigid nights. These days, blankets are not only practical but also a great item of home décor. Even though they come in many different fabrics, Merino wool blankets are definitely a favorite among the customers. So, what makes Merino wool blankets so special?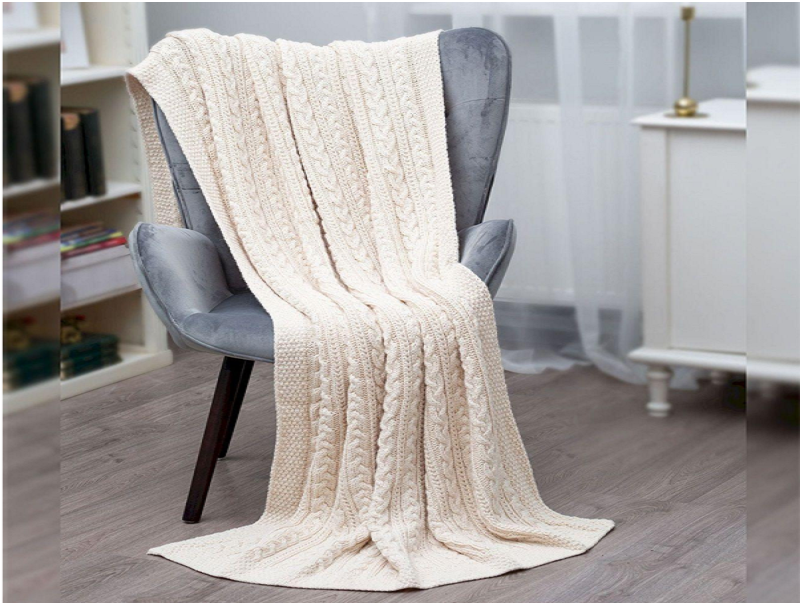 Most importantly, Merino wool itself. This natural fiber is half the size of ordinary wool, which makes it significantly more lightweight and comfortable than regular wool. It's also softer, more breathable, and versatile because it's not as bulky and can be used to make t-shirts, sweaters, scarves, and just about anything else. Secondly, Merino wool is resistant to humidity and odor. The fiber has natural antimicrobial properties that prevent the bacteria, which is the main cause of the odor, from developing, therefore clothes made of this fabric don't smell and don't require to be washed that often. This type of wool is also a natural UV barrier and a much-loved fabric especially among tourists who are traveling with only a backpack. Clothes made of Merino wool can be worn in any weather and climate, are wrinkle-free, fire-resistant, easy to care for, and are suitable for both a hiking trip as well as a formal event in the city.
In addition to being a great fabric for clothes, Merino wool is also an amazing choice for home decor pieces, such as blankets and throws. Elegant and delicate, they perfectly complement your bedroom or living area. These blankets become even more interesting and chic if they are knitted with traditional stitches and unique patterns, for example, the Celtic symbols of luck and wealth. This might also be perfect for someone who enjoys mythology or is just interested in rustic interior design. If you're searching for merino wool knit Irish blankets online stores have a wide selection of affordable ones in a variety of colors and designs to suit every taste and budget.
If you want your Merino wool blanket to last, you should know how to clean it properly. Even though this fabric is different from regular wool and is not that pretentious, if washed incorrectly, your blanket can be ruined. Make sure to wash it by hand in cold water, at a maximum of 30°C/86°F, using a mild detergent. Soak it for no more than 10 minutes before hand-rinsing it, and never place it in a dryer.  Smooth it out to avoid creases, then hang it to dry in a well-ventilated place. If you want to freshen up your Merino wool blanket, place it in the bathroom while you take a shower and the steam will make it seem brand new.  Another wonderful alternative is to "air-wash" your blanket by leaving it outside in an open and windy area for a few hours. You'll be amazed at how effective this method is.